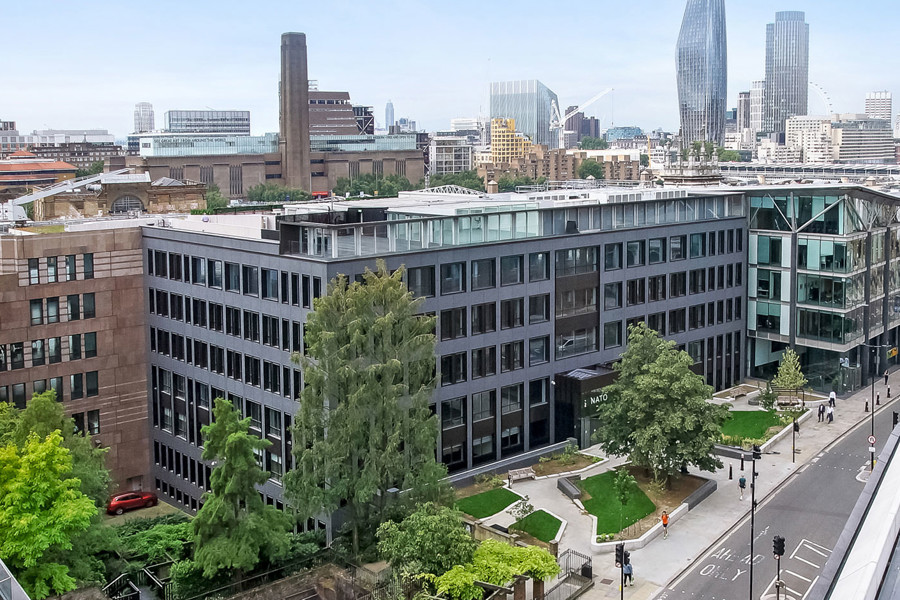 PraxisIFM's City offering cemented as London teams move to new central spot
PraxisIFM has invested in its UK private client corporate and funds business with a move into a new central London office.
The independent financial services group has had a presence in London since 2015 when it acquired the fund administration business of Cavendish Administration Limited. The jurisdiction's service offering was then expanded in late 2017 to incorporate private client and corporate services. The two businesses had been working from offices in the City and West End respectively.
Three years on the two offices are now operating under one roof in the Senator House building near St Paul's Cathedral in the City of London.
Due to social distancing measures in place in the UK currently the two teams will be taking a phased return to the office following lockdown. From September employees will be doing weekly rotations between the office and remote working.
Described as 'the place to be' PraxisIFM will share the St Paul's area with London's business elite including Bloomberg the Financial Times Withers and the MAN Group. This thriving central London scene is not only host to a number of eateries and hang-outs but sitting just off the 'Cycle Superhighway' and only a 10-minute walk from 10 underground stations the office is also very well connected with transport links.
Robert Fearis
Chief Executive Officer PraxisIFM Group said 'Our London operations are a primary focus for us given what they offer us as a Group so we are very excited about the move. By bringing the two offices together into one central location we hope to improve the staff well-being and convenience to our employees and clients in the long-term.
'The driving force behind the move is to accommodate the expansion of the two businesses. We have gone from a 32-person team split over two sites at full capacity to a 44-person combined office with room to further expand our administration and accounting teams considerably. It was important to us that this office benefited the entire Group providing an excellent base where corporate meetings and events can be hosted as and when we're able to do so.'
The new offices are situated on the first floor of the Senator building and boast a large open plan layout. The departments will benefit from private meeting rooms phone booth style workstations relaxed breakout zones and several communal areas ideal for finding a quiet spot of taking a coffee break. The building also offers a stunning rooftop garden and pavilion with panoramic views of the River Thames to the Shard and beyond.
Donna Shorto
Managing Director of PraxisIFM's Corporate Services (UK) said 'This is a really positive step for the Group's London presence and for the team here returning to the office after months of social distancing will be made even sweeter by the excitement of the new office space.'
Brian Smith
Managing Director of PraxisIFM's Fund Services (UK) commented 'Both teams are very excited to be working in the same building after three years in separate premises and even more so now after months of remote working. It is a great development for our jurisdiction and the Group as a whole.'