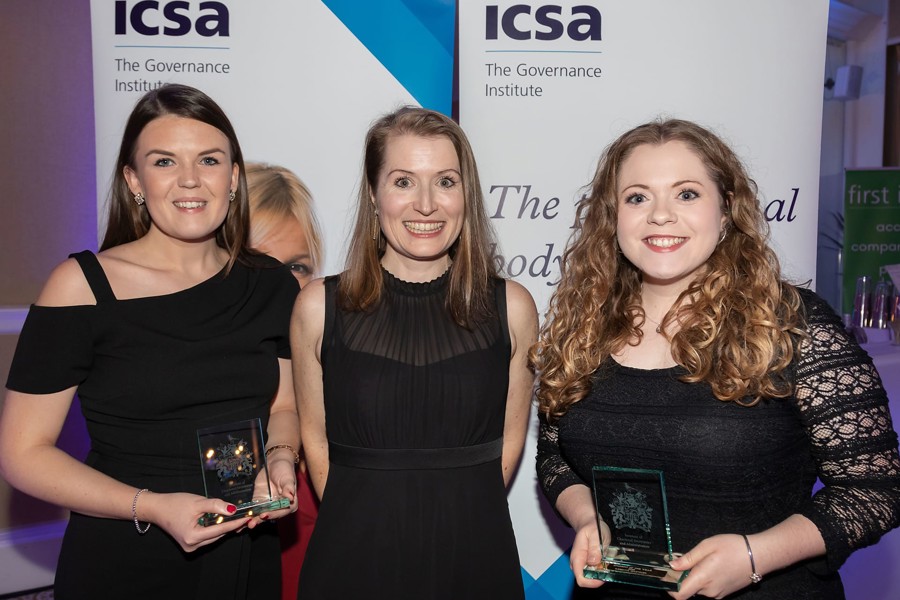 Gemma Woods
ICSA Guernsey's Student of the Year 2018 Gemma (pictured left) submitted the best paper globally in the ICSA International Finance and Administration Level 4 Core Modules.
Describe the office environment where you work
The office environment at Praxis Fund Services is very friendly and open. Everyone in the office is very approachable and willing to help. I sit alongside other members of the corporate secretarial team which includes a diverse mix of ages and experience. This makes everyday different and provides a great environment to learn and develop new skills and knowledge.
What do you enjoy most about your role?
I picked this role as I wanted a job that would be varied and involve working with a wide range of people. Working as a company secretary gives you a real chance to engage with lots of different people including directors investment advisors lawyers brokers colleagues peers and trainees within similar roles; a wide range of people across the finance industry. I find this makes every day different and helps to quickly build quick relationships. Aside from working in a fast-paced and diverse environment the things I enjoy most about the role are the learning opportunities provided and working to provide positive results for clients.
What do you enjoy doing outside of work?
In my spare time I enjoy keeping fit through a range of fitness classes and running. I also really enjoy cooking and I'm part of a regular quiz team with a group of friends.
If you'd like to join our CoSec team find out more about joining our expanding team here