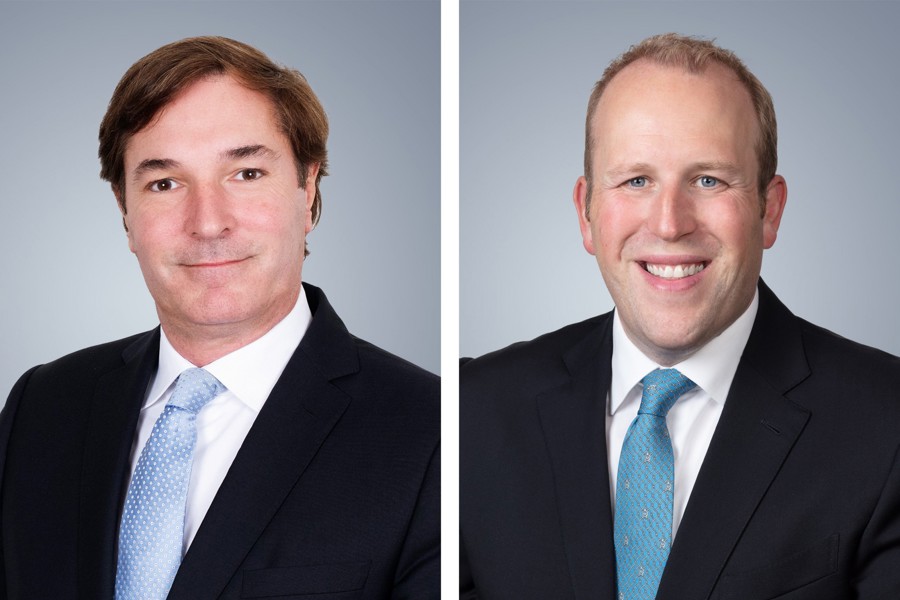 PraxisIFM appoints two new Managing Directors appointed as the business moves into its next phase
The PraxisIFM Group is pleased to announce the appointment of Carsten Cramer as the new Managing Director of the Netherlands offices replacing Daniel Reynolds who will head up the firm's Jersey office.
Daniel replaces Richard Kearsey who retires at the end of November after 21 years at the Group.
Carsten Cramer new PraxisIFM Netherlands Holdings B.V. Managing Director
Carsten comes to PraxisIFM as a seasoned commercial and legal director and trusted adviser. He has over 15 years of experience of growth and strategic planning objectives while leading business operations and serving clients in Europe Asia and the USA.
Prior to joining PraxisIFM Carsten worked at financial services company Higgs & Co B.V. which provides experienced directors and corporate services to multinational corporations private equity firms funds and family offices in the Netherlands and Luxembourg.
Carsten who joined the Group last month has held senior roles in other financial services firms in the Netherlands and the USA. In his new role he will focus on further enhancing the service office and client base of our Netherlands team as the country continue to grow in appeal as a leading financial services and business market.
Daniel Reynolds new Jersey Managing Director
Daniel who was previously the Managing Director of the Group's offices in the Netherlands brings more than 15 years of experience working in the financial services industry. Daniel joined PraxisIFM in June 2020; having spent nine years working between Jersey and Hong Kong with a multi-jurisdictional trust company as a group director before this. Daniel began his career at the Big Four accountancy firm KPMG working in financial services risk advisory and audit.
Daniel who started his new role on 1 November will focus on developing defining and driving strategies to further accelerate the growth of the Jersey office and the wider group as PraxisIFM refocuses on its core offering of private wealth and corporate services.
Robert Fearis Chief Executive Officer of PraxisIFM said: 'Saying goodbye to a valued colleague is never easy and I wish Richard all the best in his retirement on behalf of the Group. It's been a pleasure to work with Richard for many years but we are delighted to welcome Daniel back to Jersey and excited that Carsten will lead our Dutch operations. PraxisIFM has moved into the next phase of our history we look forward to working with both Daniel and Carsten as they continue to execute their visions for growth and deliver the outstanding service that our clients have come to expect.'