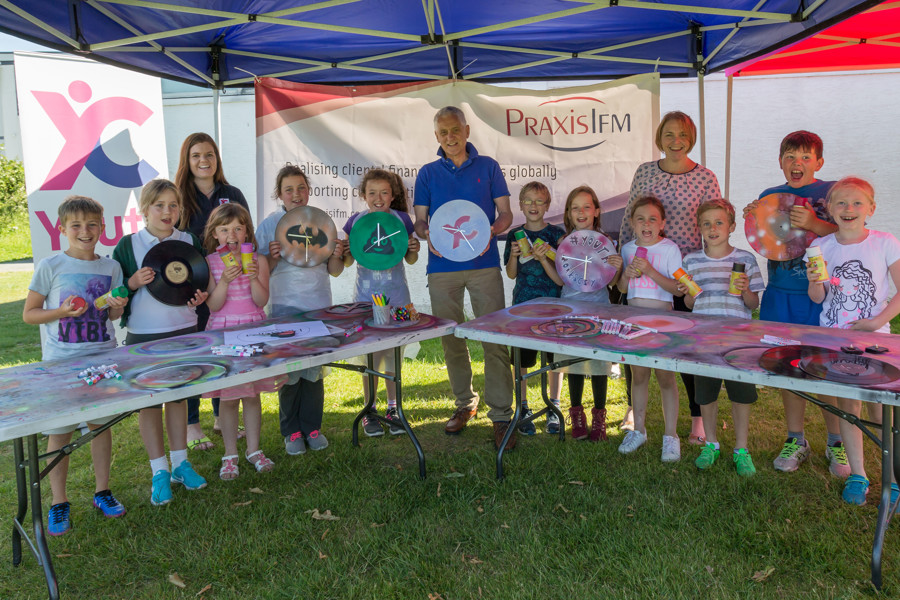 Young People Turn Trash Into Treasure With The Youth Commission And PraxisIFM
Young people in Guernsey can learn how to turn trash into treasure during creative workshops organised by the Youth Commission for Guernsey and Alderney and sponsored by PraxisIFM.
The workshops which will be delivered in 16 sessions by trained youth workers at the Youth Commission's youth centres focus on reusing waste to create new practical items.
PraxisIFM is funding the scheme which will give young people the opportunity to develop an understanding of environmental issues in a hands on and engaging way using the reduce reuse and recycle model.
PraxisIFM Trust Director Jeff Wilkes-Green said: It is great that we are able to support these important workshops for young people to help teach them a range of new skills in a fun and inventive way.
Hopefully these sessions will increase awareness of the importance of recycling with the young people taking part and help them to identify when waste can be re-used and give them the creative tools to make it into new and exciting items.
26 young people took part in a workshop on Friday 16 June at the Youth Commission youth centre at Les Ozouets Campus. During the session young people learned how to turn used milk cartons into wallets and purses and old vinyl into working graffiti clocks. All the products used in the workshops are sourced locally.
The CEO of the Youth Commission for Guernsey and Alderney Kerstin Neason said: These workshops will give young islanders the chance to exercise their creativity to benefit the environment which is fantastic and they would not be possible without funding from PraxisIFM so we are extremely grateful for the company's support.
The 'Trash to Treasure' recycled arts initiative was launched at the Guernsey Arts Commission's Seafront Sunday on 4 June when more than 200 young people took part in a free workshop.
As with all Youth Commission youth centre activities young people can take part in the sessions for free at the Youth Commission's six youth centres around the island from 23 June (activity dates may vary across centres). The youth centre timetable is available here.