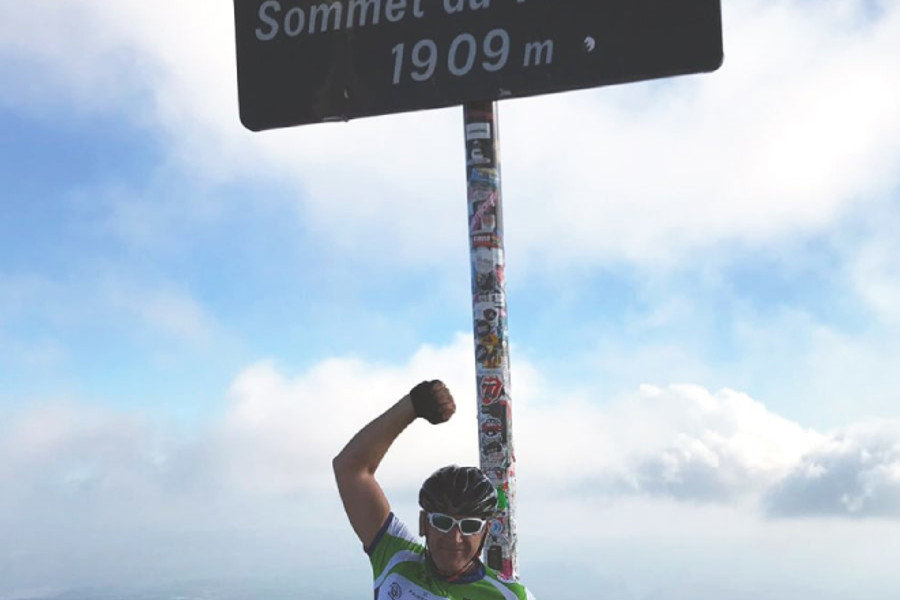 Bruce Maltwood
Bruce takes to the saddle for COGS4CANCER
Bruce Maltwood, Director at Sarnia Yachts, recently took on the COGS4CANCER ride, a charity cycling challenge to raise funds for Cancer Research UK. This charity ride has raised over EUR1million for cancer research since 2013.
Cancer Research UK has played a crucial role in doubling cancer survival rates since the 1970s, and aims to further improve outcomes in the coming years.
During the ride, Bruce and a group of 30 riders covered a challenging route from London to Antibes, totalling 1,500 km and over 15,000 meters of climbing. The journey was physically demanding, with early starts and various terrains to conquer.
Despite the difficulties, the riders were motivated by the support they received from Cancer Research UK and the dedication of the support team, including osteopaths, nurses, and mechanics who volunteered their time.
Reflecting on the trip, Bruce said: 'One of the most remarkable parts of the ride was we took on the daunting Mont Ventoux, a challenging 20km climb with steep gradients. It really made me face my limits but we all managed to conquer it with determination.'
The epic journey concluded with a 60km descent into Antibes, where the riders received an emotional welcome from supporters, Bruce recalls: 'An emotional reception on the international yacht quay to the sound of the yachts blasting their horns and crowds of cheering supporters was a fitting end to a ride I will never forget.'
This cycling challenge, sponsored by Sarnia Yachts, raised EUR295,000 for cancer research.
This article was originally published on the www.sarniayachts.com. Sarnia Yachts was acquired by Praxis Group in July 2023 and is now trading as Praxis Yacht Services.
Please note that this article is intended to provide a general overview of the matters to which it relates. It is not intended as professional advice and should not be relied upon as such. Any engagement in respect of our professional services is subject to our standard terms and conditions of business and the provision of all necessary due diligence. © Praxis 2023