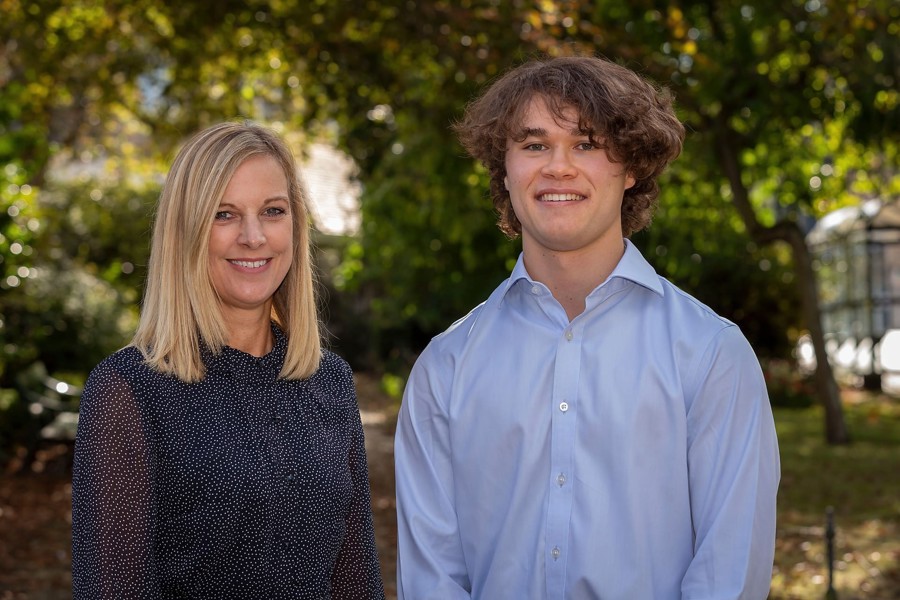 Bursary experience sparks new interests for Zach
Our 2020 Bursary was awarded to Engineering Science student Zach Ellis who has just completed his second summer placement with us.
Zach has spent time with the teams in Business Systems Human Resources Marketing and Fund Administration.
On the breadth of the work that he did Zach said: 'have really valued the opportunity to spend time in several different departments. This gave me a great overall understanding of the business helping me to appreciate just how diverse the industry is and enabled me to meet many people in the Praxis team. I enjoyed both learning about the specific areas within the industry such as the IT systems which underpin the business and also developing crucial skills such as time management and communication. In particular extensive use of Word and Excel throughout my placement has really sharpened my abilities in both which have already been useful during my studies and will continue to serve me well.'
As the Group evolves and grows being involved in a dynamic and exciting business is something that Zach found eye-opening. Across the different departments tasks included gathering information for and updating the staff intranet and external website creating digital forms and presentations modifying and fine-tuning key documents writing job ads and cleaning up data for a new HR system.
'What has stood out to me throughout has been everyone's willingness to teach me more about the business and involve me in interesting work. I was taught about the due diligence process and how to go about assessing risk when onboarding new clients and I attended client meetings to further my understanding of the work I was doing.
'This experience was enhanced by the willingness of the team to explain things in detail to me. My time with the Marketing team was also very rewarding. Being part of a special marketing project has been an excellent opportunity to broaden my skillset doing meaningful work; the team have involved me as much as possible in this endeavour as well as in the day-to-day operations of the team.'
Coming into the bursary scheme Zach was looking forward to deepening his understanding of the financial services industry and exploring the parallels between Engineering and Finance. Reflecting on his experience at PraxisIFM he described how his knowledge and interests evolved over his time with us.
'I have had a great time exploring different areas of the business and can say confidently that I have got what I hoped for and more out of my time at PraxisIFM. This experience has been enriching in ways I hadn't envisaged too taking me out of my comfort zone with tasks such as writing articles and social media posts. I was also exposed to new ideas such as ESG and sustainability in a business context sparking new interests which will broaden my outlook going forwards.'
For more information about working at Praxis, see our Careers page for details.
Please note that this article is intended to provide a general overview of the matters to which it relates. It is not intended as professional advice and should not be relied upon as such. Any engagement in respect of our professional services is subject to our standard terms and conditions of business and the provision of all necessary due diligence. © Praxis 2023