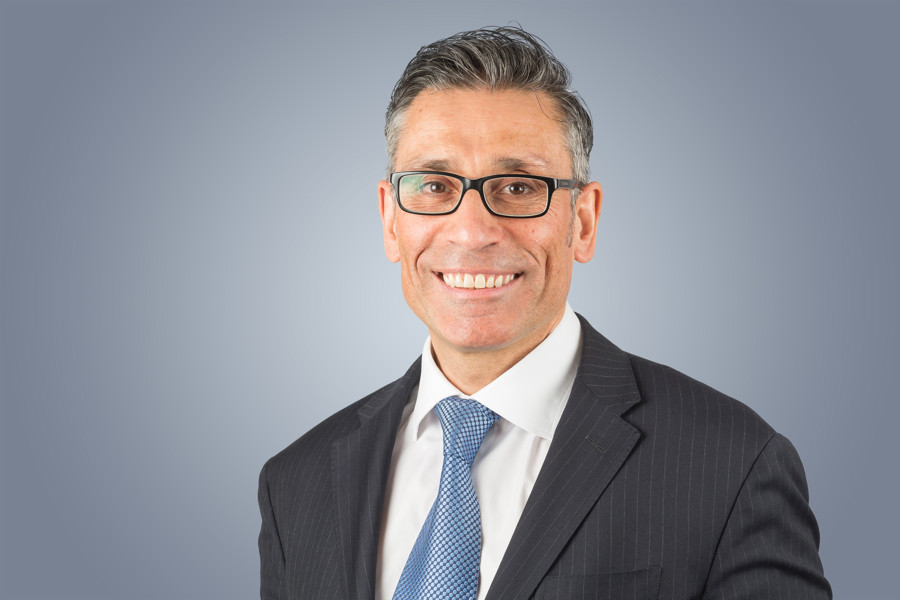 John Medina on how the firm & industry has changed in the past 30 years
Group Head of Private Wealth John Medina celebrates 30 years with the Group on 15 February. Here, John shares his thoughts on how the firm and industry has changed in three decades.
John started his career in private banking before moving into accountancy in 1993, joining the firm, and working towards his qualification. Back in those early days, the Jersey office was a four-partner firm with 30 staff. Over the three decades he has seen the company grow, merge, and go from staff ownership to an exchange listing.
Having completed his accountancy qualification in December 1995, John moved into the private wealth division, looking after ultra-high net worth families with their trust structures.
'Just six years later, in December 1999 and at the age of 33 I became a partner and shareholder in the business, which is my biggest professional achievement to date,' said John.
John has seen many changes during his time with the Group, the biggest being its growth from a single jurisdiction firm to a company with 15 global offices employing more than 400 people. It is not only the size of the business that has expanded, but also the type of clients that John and his colleagues look after.
'The biggest industry change we've experienced is that our client-base is now much more international. Back in the 1990s we mainly serviced UK clients but over the past 20 years Jersey's private wealth sector has become a more global player, and I love the diversity and the challenges that supporting large international families brings', said John.
Futureproofing
The private wealth and corporate services sector has gone through a period of change in recent years, with a great deal of consolidation. John was involved with the merger between Praxis and IFM and the Group's listing on The International Stock Exchange two years later. Following a repositioning and rebrand in late 2022, John believes the company is well-positioned to maintain its position as a leader in a competitive industry, grow the business and continue to attract new talent.
'We have a fantastic team and a wonderful culture - together I'm confident that we will ensure that Praxis stays ahead and remains in the top quartile of preferred business from our intermediary partners,' said John.
Back in 1993 he started working with a family who, now in their third generation, are still his clients today. The longevity of such client relationships is a testament to John and his team's high quality responsive service and adaptability – keeping abreast with developments and trends as wealth passes from generation to generation. This generation, he believes, is more involved in the family's affairs in the succession process, which means more interaction and more reporting.
'We are going through major changes in how we use technology,' said John. 'Next Gen in the main is much more tech savvy and wants the ability to interact more frequently across multiple platforms and in a more informal way.'
Leadership
As a Director, John leads a Jersey private client team of 10, is Chair of the Jersey board of directors and is also Praxis' Group Head of Private Wealth.
John's accounting qualification prepared him for his move into private wealth, which calls on his rounded knowledge of business and company structuring. Today, he is just as passionate about helping clients achieve their goals and aspirations, work he finds very rewarding, as he was 30 years ago. 'Working closely with our clients and their advisers provides me with real job satisfaction, particularly as their family circumstances change over the years and we provide insight and solutions for their wealth planning.
'I would definitely recommend a career in this industry; meeting and getting involved with multigenerational families brings challenges but also rewards as it covers a whole spectrum of interesting asset classes,' he said.
John inspires his team by mentoring and role modelling, leading by example and nurturing talent: 'It's how I was brought on by a previous senior partner - mutual respect is key and ensuring we get the job done,' he said.
With such a busy role life is busy – outside of the office John believes it is important to find a work/life balance and his downtime is filled with family, fitness and scooters. Married with two young children, watching them grow up is a joy, he said. The Medina family love walking Jersey's sand dunes with their two Goldendoodles. John also has two older children who are moving on with their lives and growing up which is very satisfying to him 'Finding something you are passionate about is really important; fitness is a huge part of my life and part of my mental wellbeing and my passion is 1950s and 60s Italian scooters which I love riding and restoring.'
Please note that this article is intended to provide a general overview of the matters to which it relates. It is not intended as professional advice and should not be relied upon as such. Any engagement in respect of our professional services is subject to our standard terms and conditions of business and the provision of all necessary due diligence. © Praxis 2023