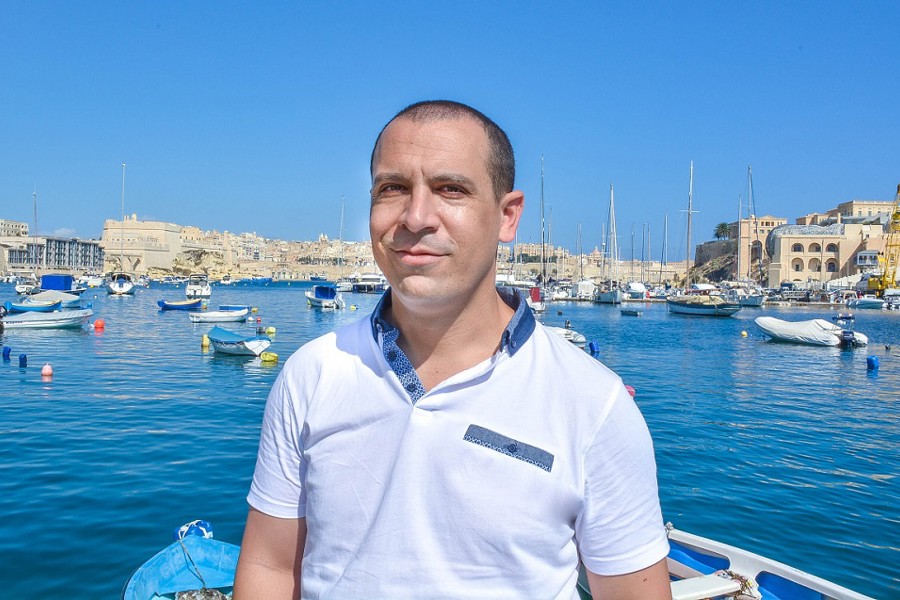 Meet the Team - Andrea Garroni
Andrea Garroni joined the Group in December 2012 to assist with the establishment and development of our pensions business, Trireme.
With Andrea and Trireme both celebrating 10-year anniversaries this month, we took the opportunity to ask him to reflect on how Trireme, Praxis and his career have developed over the past decade.
Andrea, you were Trireme's first team member in Malta back in 2012. Tell us about that and how the team has grown since then.
When I joined Praxis, the Group had been operating in Malta for about four years and consisted of around 10-12 members of staff. The Group itself was in a very different phase of its development than it is today. The Malta office now has around 45 members of staff providing trust and corporate services, including private pensions. The Group itself has undergone some significant transitions, most notably having undergone a major merger in 2015 and then being listed on The International Stock Exchange in the Channel Islands in 2017.
Tell us a bit about yourself and what you love about living in Malta.
I was born and raised in Malta although I have Italian ancestry, as my surname suggests. While living on a small island comes with its challenges, there are also many perks. The convenience of having so many commodities and more importantly, friends and family, so close by, is something that makes life a lot easier in many respects. Malta has the luxury of experiencing great weather for most of the year and we are spoilt for choice when it comes to entertainment. I'm also quite proud of our heritage in that the country is rich, historically, and culturally.
How has your career at Praxis developed over the past 10 years?
It's certainly been interesting! I was recruited specifically to assist with setting up Trireme in Malta and have been involved in pretty much all aspects of the business to some extent. I've witnessed the team, the business and the industry grow over the years, and I've been fortunate enough to work with and learn from some very knowledgeable and talented individuals along the way. I think that having worked in various positions within the company has helped me gain a broad perspective of our policies and operations, which combined with my familiarity of the company's roots and its history, places me in a unique position. As for the wider Group, it has been challenging but also exciting to see its transformation over the years to what it is today.
How has the pensions industry changed? Are there any key milestones?
The pensions industry in Malta was in its infancy when I first started my career. There have been countless regulatory and legislative developments since then, both locally and in other jurisdictions, which have impacted the way our industry operates. I think one of the most notable and positive developments was the introduction of tax incentives for Malta residents opting to take up a private pension. This was a crucial first step for Malta as the pensions industry locally continues to develop for the betterment of both citizens and state.
What's the outlook for you and the team?
Thankfully positive I'd say. The world is still in turmoil from the global pandemic shortly followed by a war-driven recession, but we have been fortunate not to be overly affected by these developments. We have many exciting projects in the pipeline, not just in new business development but also in technological developments that in the long run will revolutionise the way we work.
Please note that this article is intended to provide a general overview of the matters to which it relates. It is not intended as professional advice and should not be relied upon as such. Any engagement in respect of our professional services is subject to our standard terms and conditions of business and the provision of all necessary due diligence. © Praxis 2023