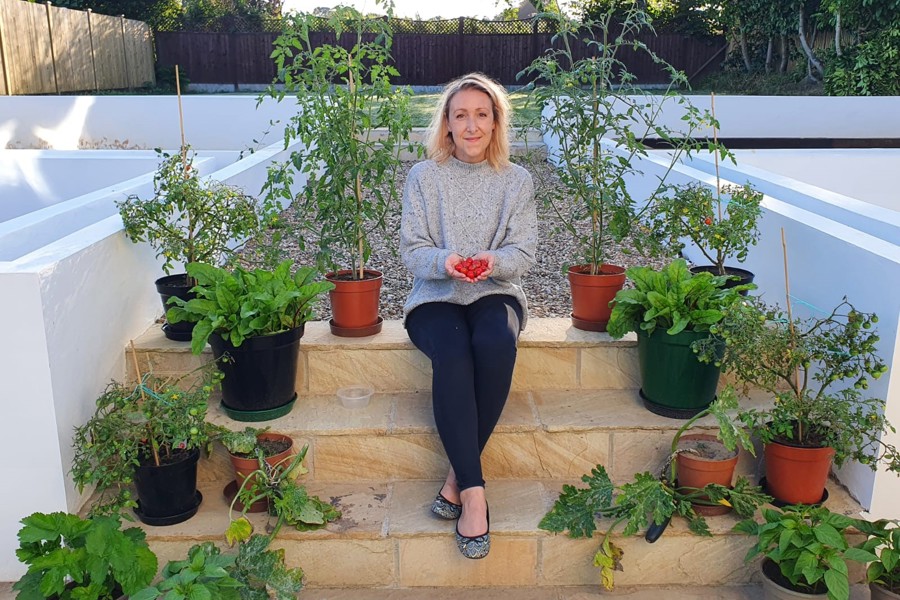 Sustainable living in Jersey
In this series we'll be meeting members from our ESG teams around the world and finding out what plans and aspirations they have for their office and how their passion for sustainability influences their personal lives.
Meet Ruth O'Hara a Senior Manager in our Private Client and Corporate team in Jersey.
What do you do in your personal life or home to minimise your environmental impact?
As someone who is conscious about humanity's environmental impact on the Earth I've adopted several lifestyle changes over the years to try and minimise mine.
Like many people I recycle and it is now second nature to me to check non-food waste items to see if/how they could be recycled rather than throwing them in general waste. I aim to reduce my carbon footprint by repurposing materials like plastic packaging newspapers cardboard and glass jars and choosing to use reusable containers such as Tupperware and water bottles where possible. I also try to buy sustainably by avoiding foods with unnecessary packaging and planning my meals so that as little as possible goes to waste. This year I've even started growing some of my own fruit and vegetables which was quite successful and I'm hoping that when I do it again next year I won't have to buy these anymore.
What three simple changes would you recommend for someone looking to reduce their carbon footprint?
Have at least one meat-free day a week As we know in recent years the meat industry's impact on the environment has been in the spotlight. It is unrealistic to expect everyone to become a vegetarian or vegan but if we all try to reduce our meat intake by just one day a week it would likely have a big effect.
Be careful with electronic gadget upgrades - Making the chips that go into everyday electronic equipment/devices/gadgets such TVs mobile phones kettles toasters smart fridges etc produce massive amounts of carbon emissions so if we try to make our electronics last a little longer this should help to reduce overall emissions.
Try to recycle or re-purpose clothes where possible Fast fashion is a lesser-known environmental issue yet something that is particularly important to be mindful of and something I'm becoming more conscious of. It is one of the most polluting industries on the planet and we don't think of what it takes to make the clothes we buy and wear (or don't wear I've been guilty of that too). I regularly try to swap clothes with my sisters instead of buying new ones or seek out older items in my wardrobe and try to bring them back to life. I also donate my unwanted clothes to charity shops and clothes bins.
Why is investing in ESG and being a part of the Group's ESG committee important to you?
Making a difference to both the environment and our local community is important to me. Knowing that my employer acknowledges that it is not only individuals' but also the firms' responsibility to attempt to make a difference is something I am very proud of.
What is your office's top three ESG focus for 2022?
To reduce our carbon footprint.
To increase the awareness of ESG issues throughout the office and encourage others to support our initiatives.
To have a positive impact on our local community.
What are five quick ways for an office to improve its carbon footprint?
Everyone should use communal bins with recycling sections when disposing of non-general waste items. The easier it is to recycle; the more likely people are to do it.
Offices should change products to more sustainable alternatives: soaps teas and coffee supplies etc.
Switch to laptops from desktops as laptops can be up to 80% more energy efficient.
Providing re-useable coffee mugs glasses cutlery etc and switch from office bottled water dispensers to a cold water plumbed filter tap.
Hold meetings via Teams/Zoom etc rather than attend in person when one doesn't have to; reducing transport/travel emissions.
Please note that this article is intended to provide a general overview of the matters to which it relates. It is not intended as professional advice and should not be relied upon as such. Any engagement in respect of our professional services is subject to our standard terms and conditions of business and the provision of all necessary due diligence. © Praxis 2023