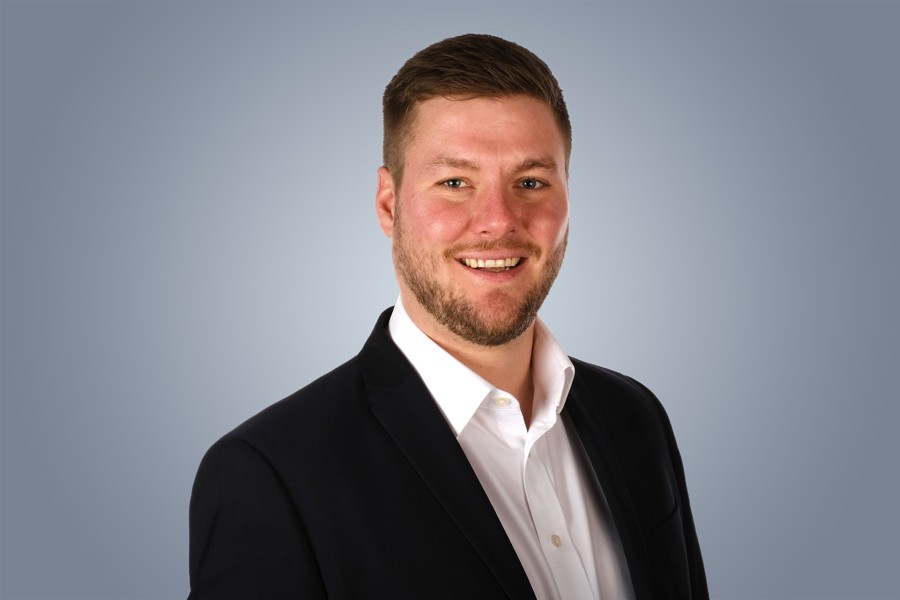 Tom Zierer reflects on six months as Chair of the IOD NextGen Forum
Our Guernsey-based Associate Director Tom Zierer is Chair of the IOD NextGen Forum, a network of professionals who are aspiring leaders of the future.
The Forum aims to support and promote career development and provide opportunities to make connections through local events and workshops. As big believers in learning and development, we're proud to sponsor the group and support Tom to fulfil his responsibilities as Chair. Having launched in February 2023, we caught up with Tom to hear how the first six months have gone…
Tom, you've been Chair of the IOD NextGen Forum now for six months, what has the committee achieved in that time?
I can't believe we're six months into the Forum already. It was this time last year that the idea was sprouted and then just a few months later the wheels were in motion and by February we were up and running. This milestone has been a great opportunity to reflect on what we've achieved in that time and also to consider what we want to achieve going forward.
So far, we've had the privilege of hosting two open networking events, one in February and another in June, where we invited next-gen professionals to come together, get talking and hear from inspirational guest speakers. We've also put on three skills workshops covering leadership and project management, LinkedIn training and emotional intelligence.
I've been blown away by the engagement with the Forum; we've currently got 380 people signed up to our newsletter and the events have all been at maximum capacity.
What's been a highlight for you?
Other than how enthusiastic, interested and supportive young professionals have been towards what we're doing, I have one particular memory from our first-ever event that has stuck with me. During the icebreaker, someone who I'd noticed was one of the first people to arrive revealed that he'd never been to a networking event before. I felt really proud that the Forum was offering him, and others in the same position, a space where they felt safe to try networking for the first time. It's much nicer to be introduced among your peers without the pressure of needing to impress or win business. It highlighted the importance of having these kinds of groups in place and opportunities they offer.
What does the next six months look like for the Forum?
A key focus for us is to keep growing our network and, as part of that, continue to engage with firms and professionals interested in what we're doing. As a new committee we have all had a big learning curve in delivering our events and workshops as this has been new to many of us. We have now started to find our feet and people have drifted towards their natural strengths within this. It will be key to grow this over the next six months to ensure the committee is working efficiently and effectively.
Another exciting development is the launch of our mentoring scheme in September. Initially we will be facilitating 15 mentor-mentee partnerships, helping to match the mentees with an appropriate mentor and providing initial training with a professional mentor for both parties so each know the perimeters of their commitment and how to get the most out of it. We will also check in throughout the nine-month period to ensure both sides are happy with how it's going. It is hoped that we can grow the scheme next year.
Where do you find the opportunity to exercise leadership?
Primarily through work; I was promoted to Associate Director earlier this year which has given me more exposure to leadership. Managing a bigger team means I'm learning more about the nuances of leadership and the different management styles needed to get the most out of everyone and to keep morale and motivation high.
As the Forum's Chair, I oversee the committee, running our meetings and liaising with our members and sponsors. Not an official role of the Chair, but I've also been assisting with creating the digital assets for our newsletters and social media pages – it's been nice to put the skills from my industrial design degree to good use again. 
I also recently played in the touch rugby European Cup in the south of France. I was our team's tour manager for the trip in charge of transport, arranging lunches, sorting ice baths for recovery, and making sure everyone was where they needed to be for matches and otherwise.
Aside from my tour manager duties, playing as part of a sports team hones lots of transferable skills which are needed for leadership. Firstly, the whole concept is the same – you're working together with lot of different people towards a shared goal. Everyone brings different skills and strengths and it's about recognising what those are and bring them to the forefront. Communication is key. It also challenges your decision making forcing you to observe and interpret information quickly.
What's the best piece of advice you've been given since being in leadership positions and what advice would you give to someone else looking to progress in their career?
It's not exactly a piece of advice but we have a member of the main IOD committee join our committee and, when they host meetings, they kick it off by stating all the outcomes that they wanted to achieve in that meeting. It is really effective and something I've taken forward; straight away we're more focused and collaborative as a team.
My advice to others would be to throw yourself into experiences that allow you to challenge yourself but also to watch, listen and learn from leaders around you. And don't underestimate the power of emotional intelligence in leadership – understanding your own and others' motivations, feelings and perspectives can make or break a team. Getting it right can foster collaboration, motivation and engagement.