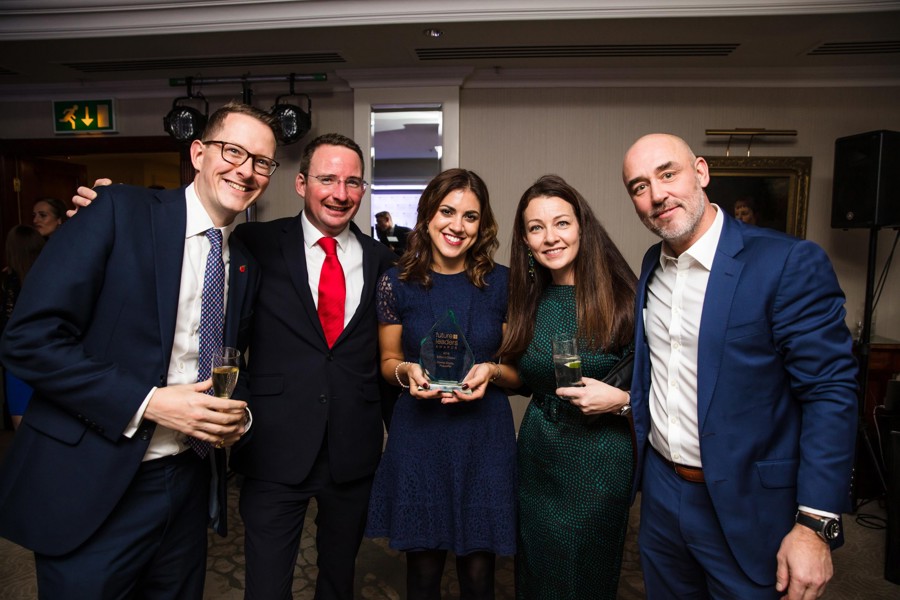 Future Leaders award for inspirational Donna
Donna Shorto was awarded the Citywealth Future Leaders Editor's Choice award 2019 at an event in London on 13 November.
As Managing Director of Praxis' UK private client and corporate business Donna heads up a team of more than 20. She joined Praxis in Guernsey as a trust manager and relocated to the UK in late 2017 to head up the London office.
'Donna was picked for her hard work and determination to succeed' said Karen Jones Editor Citywealth.
'Not only has she run a successful business and invested in further education but as Managing Director of the UK trust and corporate business for Praxis she has offered clients and co-workers a gold standard that makes her an inspirational future leader to the whole industry. My congratulations to her.'
Robert Fearis Group Head of Private Client & Corporate at Praxis added his congratulations. 'I'm delighted that Donna's dedication and commitment has been recognised she has already achieved so much and I have no doubt will go on to achieve much more with Praxis.'
Donna collected her award in front of colleagues from our Guernsey Jersey and London offices (pictured).