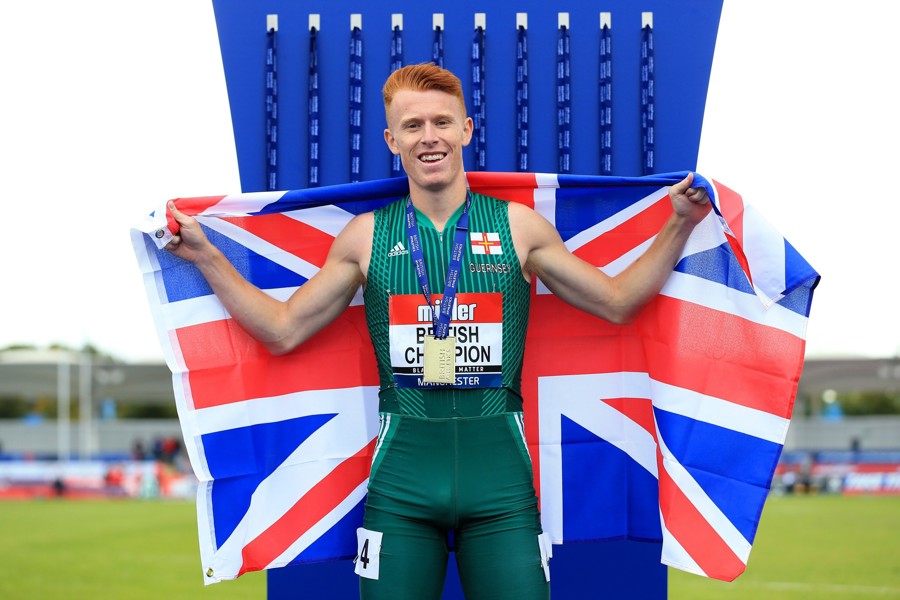 Guernsey hurdling star targets Tokyo
Praxis has renewed its sponsorship of Guernsey hurdling star and Olympic hopeful Alastair Chalmers.
Ala who is also backed by German sporting brand Puma specialises in the 400m hurdles and is currently the U20 British record holder and member of the British Athletics 2021 Olympic and Paralympic Futures Academy Programme.
Aside from his ambition to run a sub-49-seconds 400m hurdles time this year his main goal is to qualify for the 2021 Tokyo Olympics.
The Group first started supporting Ala in 2018 providing financial support to enable him to continue pursuing his career in athletics such as contributing towards kit training medical competition and travel costs. With arguably the most important sporting season to date ahead for the young athlete Praxis has committed to another year of sponsorship.
Robert Fearis, Group Chief Executive Officer said: 'Ala is a very inspirational athlete and a fantastic representative for Guernsey on the world sporting stage. It is an absolute delight to support him to pursue his career and achieve his goals. We look forward to cheering him on throughout the season and wish him all the best on his journey to qualify for Tokyo.'
As part of our partnership we have been working with Ala to create this video where he shares his career journey and top tips for staying focused motivated and striving to achieve your goals.