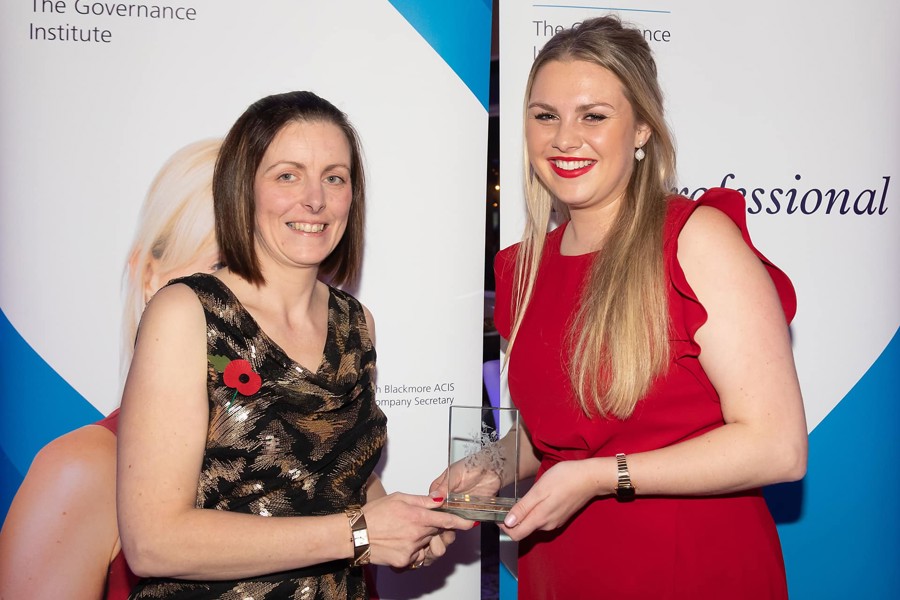 Gwendolyn Norman
Company Secretarial Administrator Gwendolyn Norman was named the 'One to Watch' by ICSA Guernsey at its recent Annual Awards evening. Here Gwendolyn talks about life at PraxisIFM.
Who do you interact with in your role?
Everyone! It varies daily and ranges from corporate brokers to investment managers/advisers Guernsey lawyers as well as global law firms. As a company secretary I am also the main contact for the board members of the companies I look after assisting them with any queries or requests they may have. Apart from external parties my team sit in an open plan office and we often discuss matters between our 'pods'. Thankfully they don't mind my many questions!
What are your responsibilities in your role?
I am responsible for a portfolio of funds for which I arrange and prepare board papers and reports attend and minute board and shareholder meetings and ensure any statutory matters are maintained and updated. Some of my clients are listed on a stock exchange; therefore I must also ensure they comply with their continuing obligations and ensure all listing requirements are met.
What did you accomplish today?
My favourite aspect of my job is that every single day is different. Today I attended and minuted the board and audit committee meetings of a London listed fund of funds. Prior to this I had to ensure everything was prepared; meeting room booked lunch ordered and attendees lined up. After the meeting I had to draft circulate to the board for approval and release an announcement to the London Stock Exchange regarding a decision made at the meeting. Last week I had an inaugural board meeting for of one of our new clients: a limited partnership structure regulated as a Private Investment Fund. These structures are very new to the industry so it was really interesting with a lot to learn.
Tell us about the social aspects of working at PraxisIFM.
It's an incredibly exciting company to be a part of. The sports and social committee is always planning something new be it a table tennis tournament a trip to the Herm beer and cider festival or a black tie masquerade ball. This summer PraxisIFM sponsored a series of wonderful events at the Guernsey Literary Festival. We also take part in numerous charity events and donate through the PraxisIFM Charitable Trust. Right now there are some rather questionable moustache models strutting around the office for 'Movember'. My team is very supportive of each other and also sociable! Last week we attended the annual ICSA awards dinner which was great fun. I enjoy getting to know my colleagues outside of work too and we often plan activities as a team.