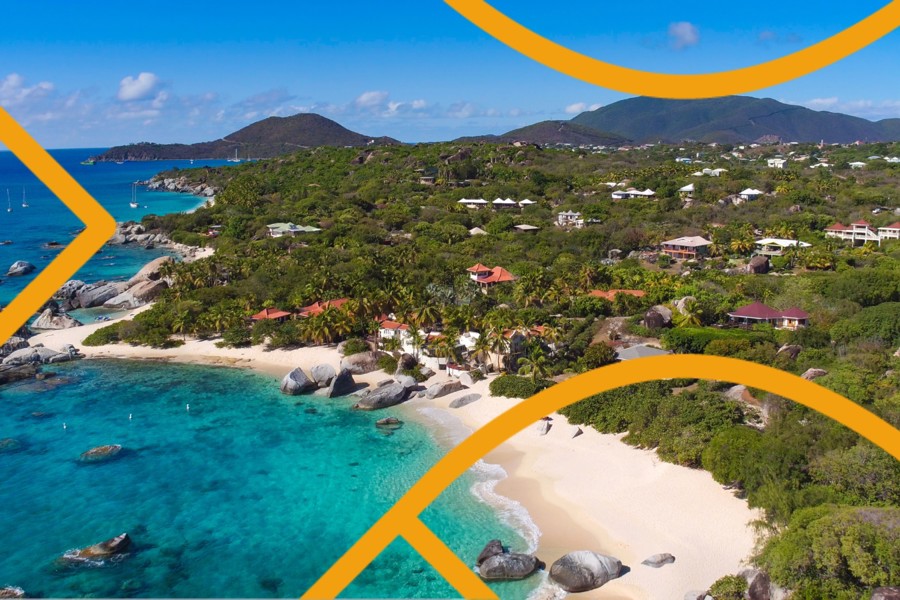 BVI coastal image
Praxis introduces new brand to the BVI
Nerine Fiduciaries, our private wealth and corporate services business in the British Virgin Islands (BVI), has been rebranded to Praxis as part of our strategic move to bring all our businesses under one brand name.
This follows our announcement in September 2022 regarding the Group's new corporate identity – moving from PraxisIFM to Praxis and introducing a fresh look and feel for the brand.  Our new name and strapline 'Open Ideas' reinforce our commitment to providing high-quality and innovative services to clients, harnessing the talents of our team, and investing in new technologies.
Fully integrating Nerine, which became part of the Praxis group in 2018, enables us to further simplify the way our services are delivered while maintaining our usual high levels of support. The company will operate under the name Praxis Trust (BVI) Limited.
Robert Fearis Praxis CEO, commented: 'The rebrand last year saw us celebrate our 50th year with a new identity that positioned Praxis as a modern, innovative and dynamic businesses, while reflecting our long history of delivering forward-thinking, expert administration services to our clients and their advisers.
'Throughout the past 50 years, we've continually evolved and developed our offering, growing into a global brand with a presence across the world's major international finance centres. The time is right to evolve once more and reunite the Group under one name, entering a new era together as Praxis.'
The Nerine business website has moved to praxisgroup.com and client portals will now be accessed through this website. Staff in the BVI have also adopted new email addresses in line with our group format – firstname.lastname@praxisgroup.com. 
For more information about the Praxis brand, please speak to a member of our team.