Praxis pair make NextGen Leaders List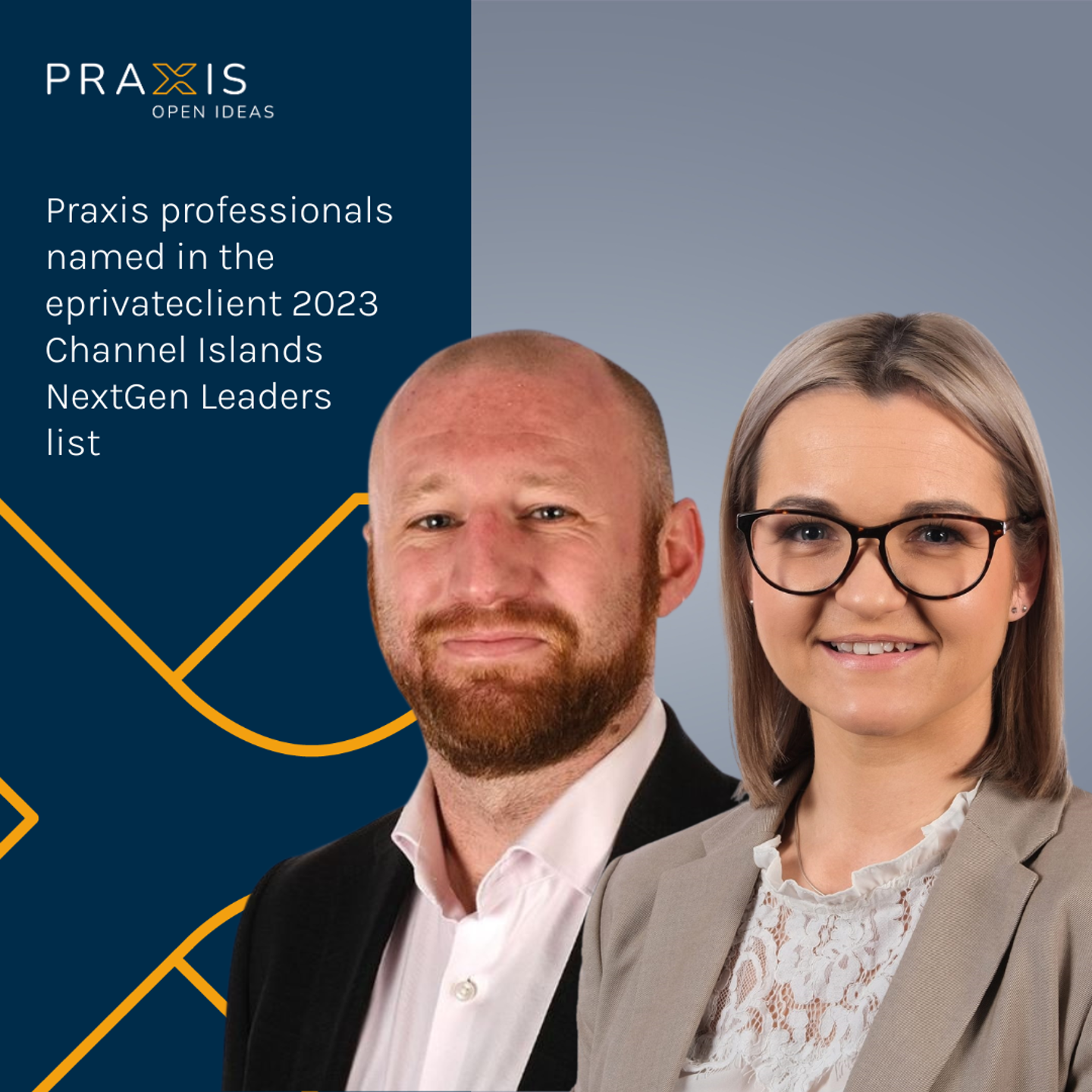 Praxis Client Relationship Director Tom Strawbridge and Associate Director Jodie Travers have both been featured in eprivateclient's Channel Island NextGen Leaders 2023 list, highlighting them as two of Guernsey's most promising private client professionals.
Newly rebranded from the well-known Top 35 Under 35, the Channel Island NextGen Leaders adopts new criteria that focuses on industry experience rather than age, allowing individuals with breaks or changes in their career to be eligible. Maintaining its prestigious reputation and roots, the list continues to recognise rising stars in the industry and celebrate the progress they have made in their respective careers.
A testament to his ambition, leadership and development, this is Tom's second consecutive appearance on the list. He was promoted to Director earlier this year taking on additional responsibility to lead the client administration team within the Guernsey Private Wealth and Corporate operation, with oversight for administration services provided to clients. Having joined Praxis in 2009, Tom's 17 years' experience in the industry is evident through his strong and reliable management of client work, and in the supportive leadership of his team.
Jodie has made her debut appearance on the list this year, having been promoted in January to Associate Director. As a member of The Chartered Governance Institute, Jodie has more than 10 years' experience in the fiduciary sector, starting her career at Praxis in 2012. With an emphasis on real estate and private equity investments, she also manages wealth management structures for foreign-domiciled UK private clients. Jodie was also recognised in the 2022 edition of Legal Week's Private Client Global Elite Recommends list.
Managing Director of Praxis Trust in Guernsey Robin Smith said: 'I am thrilled to see both Tom and Jodie featured on the list. As long-standing members of our team, we have had the pleasure of watching them grow over the years into the stand-out professionals, team members and leaders they are today. Their recent promotions reflect their continued development and hard work, and it's very fitting to also have this recognised externally.'