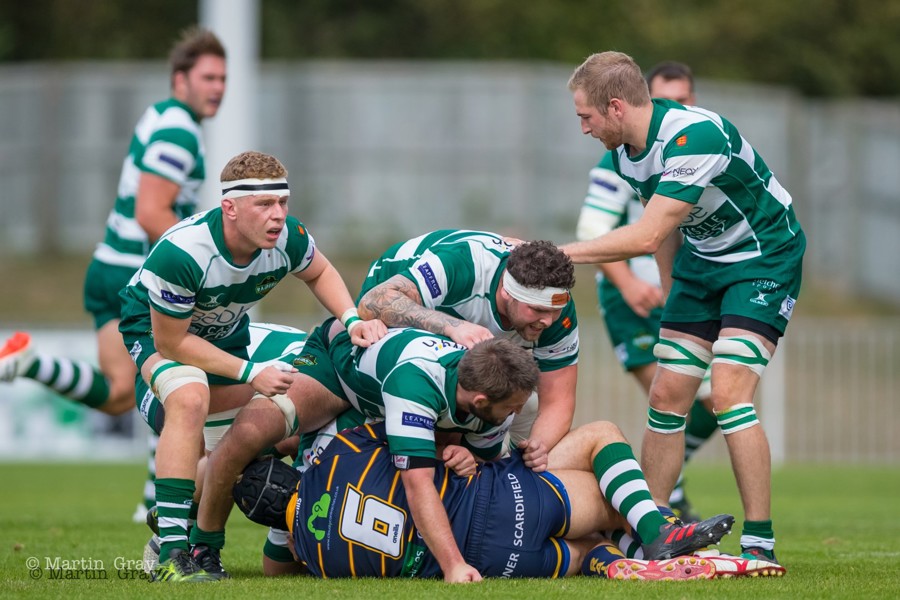 Praxis supports Guernsey rugby
Praxis is supporting the development of rugby in Guernsey during the 2018/9 season.
Our sponsorship of Guernsey Raiders will help the long-term development of rugby in the island in two ways:
We are delighted to support the men's first team Guernsey Raiders - in their inaugural season in the RFU National 2 South division and the ladies team in their League Championship 2SW division. Praxis is Guernsey Raiders' match ball sponsor.
The Guernsey Rugby Academy works with boys and girls aged between five and 18 developing educating mentoring and coaching rugby union. Praxis is also proud to be Bronze sponsor of the Academy.
'We wish the senior players every success over the coming season' said Robert Fearis Managing Director of PraxisIFM Trust in Guernsey. 'We are also really pleased to be supporting the Academy with its youth development programme helping to develop rugby's core values many of which we as a company share.'
Representing the Club, Chris Gnapp said: 'Guernsey Raiders are delighted to be working with Praxis as match ball sponsor and would like to sincerely thank them for their support of the club. All money raised by sponsorship goes directly back into rugby in the island and without the support from our great sponsors we couldn't do what we do. We are really looking forward to building a long term relationship with Praxis and hope to see many of them at Footes Lane supporting the Mens and Ladies sides.'