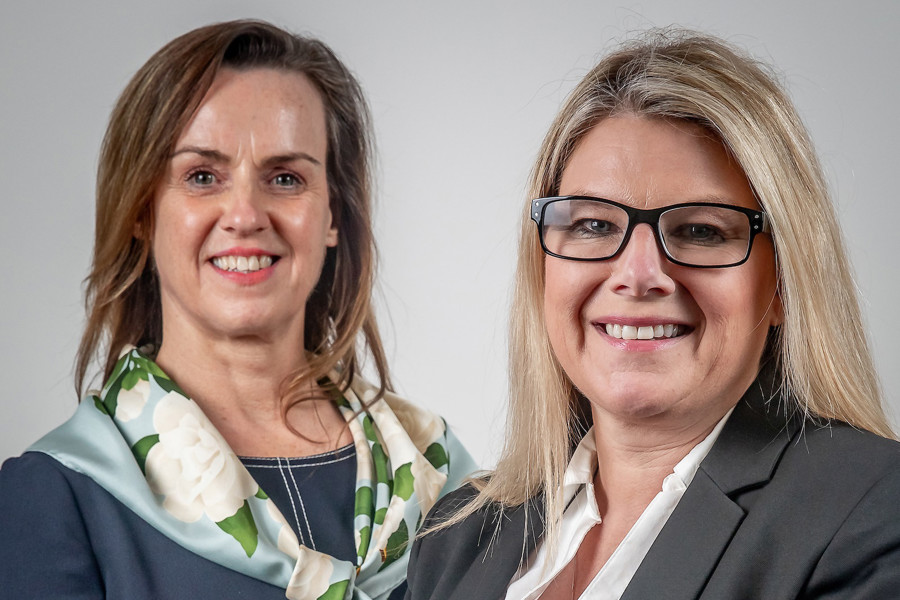 PraxisIFM adds wealth of experience to Jersey team
PraxisIFM has appointed two experienced financial services professionals to its Private Client & Corporate team in Jersey whose joint expertise will strengthen the team.
Ann Shanahan has been appointed as Head of Compliance and will sit across the Private Client & Corporate and Funds departments and Samantha Godwin has been appointed as Senior Manager Private Client & Corporate.
Ann has more than 20 years of regulatory and anti-financial crime compliance experience preceded by several years of client facing trust administration. She has held a number of key person roles throughout her career including Compliance Officer MLCO and MLRO. In addition to her wealth of experience in the industry Ann is an Associate member of the Chartered Governance Institute and has completed both Jersey Financial Compliance and MLRO examinations.
Ann will manage PraxisIFM Jersey's compliance function ensuring that the business continues to have a comprehensive framework for monitoring review escalation and reporting and operates in line with all the relevant legislation regulation and guidance.
Also joining PraxisIFM with an in-depth knowledge of the local financial services industry Samantha has more than 25 years' experience in offshore trust work and working with private clients. Samantha has completed the Certificate in Offshore Administration Jersey Company & Trust Administration and the STEP Diploma. Samantha will lead a team dedicated to the ongoing administration of offshore fiduciary structures including trust corporate and real estate and she will also assist with new business development.
Richard Kearsey
Managing Director of PraxisIFM Trust in Jersey said 'Ann and Samantha are both very exciting appointments for the Group bringing with them varied and in-depth knowledge and understanding of the local financial services sector. I am confident that they will uphold the high level of service we offer clients supporting new business leads as well as promoting professional development within their teams. I wish Ann and Samantha all the best in their roles and welcome them warmly to the Group.'