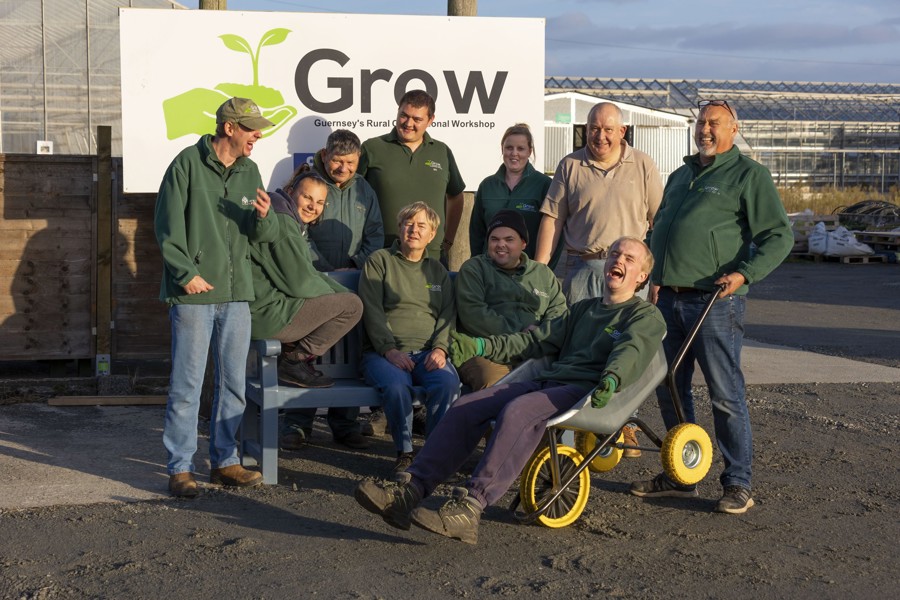 PraxisIFM Guernsey names Grow as its charity of the year 2022
PraxisIFM has chosen local charity Grow Limited as its first ever charity of the year.
The Guernsey-headquartered financial services company has introduced new policies that aim to refresh its approach towards CSR initiatives and offer a more cohesive charitable and community support strategy.
Tracey O'Neill member of the ESG team in Guernsey and on PraxisIFM's global ESG Committee explained the rationale behind the changes: 'Engaging with our communities and being a good corporate citizen has long been at the core of our operations and over the years we have supported countless community initiatives in many different ways. However as we enter our 50th year now felt like the time to re-focus and rework our approach so we can look back in another 50 years' time and see that we made as big an impact as we could.
'In Guernsey in addition to our many long-standing partnerships in sport and other initiatives the team has chosen to appoint a charity of the year with the aim to hone and direct our efforts into one agreed place where we can really make a difference.'
The decision to choose Grow as its inaugural charity of the year was put to an office-wide vote. Each shortlisted charity was selected based on the Group's CSR criteria: to support organisations or projects that provide learning training or development opportunities encourage people to lead healthy lifestyles or improve the quality of people's lives. The company is planning a series of events throughout the year to fundraise on behalf of Grow. PraxisIFM has also pledged to match the amounts raised from these events from its annual community budget.
In addition to introducing a charity of the year effective from January each PraxisIFM employee can spend up to four working hours a year volunteering for a community initiative of their choice.
Matt Litten
Managing Director of PraxisIFM Trust in Guernsey and Grow Board Member said: 'I am really excited that our staff and ESG Committee have chosen to support Grow particularly with it being such a significant year of development for the charity. Redevelopment work at its Coutanchez site is well underway with greenhouses demolished to make way for repurposed glass and a two storey Facilities Centre. From my personal involvement with the charity I know how much its work means to the crew who attend and the impact they have.
'One of the first things we are doing with the charity is to invite its team to deliver a 'lunch and learn' with staff so we can all hear about the plans and what we can do to help. We also hope to arrange some on-site educational sessions at Grow to provide staff with the skills to grow their own food knowledge of how to reduce their carbon footprint and a look at how beneficial horticultural activities can be for a person's mental wellbeing.'
Jess Aughton General Manager of Grow said: 'We are honoured to have been chosen as PraxisIFM's first charity of the year and have since been working with the Group to determine how we can best be supported during this exciting time of development. There is lots we still need to fundraise for and we have curated a shopping list of small to major items ranging from equipment and appliances to fixtures for the new buildings. PraxisIFM's support both financial and physical is going to be immensely valued.'
PraxisIFM has had a presence in Guernsey since 1983 and now employs around 130 staff in the island across private wealth and corporate and pension services together with providing central services to the rest of the global group.