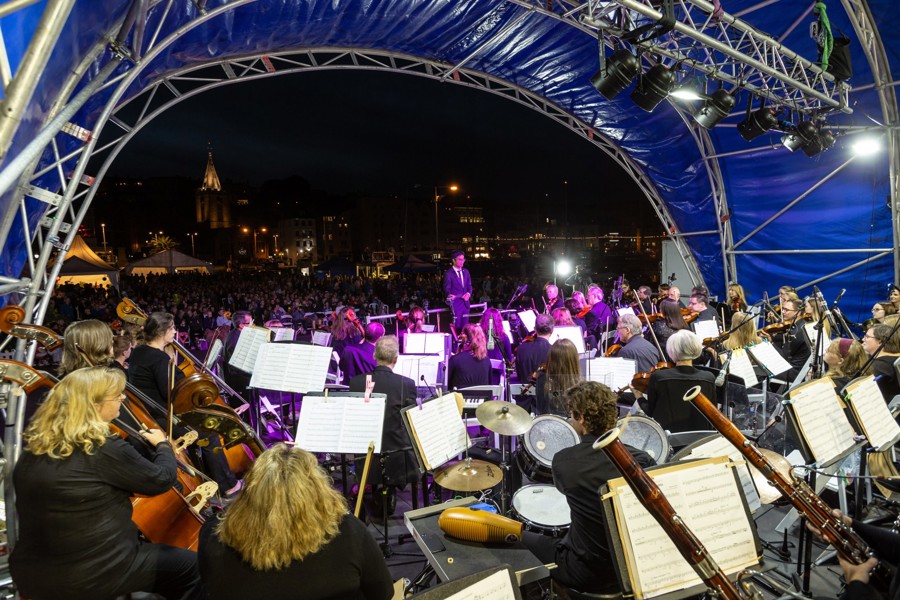 Proms night secures Praxis funding
Praxis has stepped in to support one of the Guernsey's most popular community events.
The Proms concert has been staged annually for the last 15 years and we are delighted that in this very challenging year the concert will still go ahead at a new location at the island's KGV Playing Fields.
The Proms on the Wicket will continue in its well established format with a live first half concert that will feature talented local musicians. We are delighted to welcome back the Big Band Collective who last performed at the Proms in 2017 and Mariposa Strings all of whom who have played at Proms before in various other groups. They will both provide a varied mix of music from the classics to the modern day.
The BBC Proms season has obviously had to be curtailed considerably due to the coronavirus pandemic and the season has comprised of six weeks of concerts from previous seasons and a final two weeks of live (socially distanced) performances which includes the Last Night. The second half of the BBC coverage of the concert will be screened live on a big screen and includes the Last Night favourites of Land of Hope and Glory Jerusalem and Rule Britannia.
'Proms is an event that appeals to such a wide range of people across all ages and we are delighted our support enables the event to remain free to attend' said Robert Fearis Praxis Group Chief Executive Officer.
'Watching such a large number of people enjoying classical music and the atmosphere created when everyone joins in with the singing in the second half is a wonderful sight and one of the island's summer highlights.'
While entry to the event is free organisers hope that if people are able they will make a donation on the gate which will be split between next year's event and Guernsey Mind.
The other event partners are the Guernsey Arts Commission, Guernsey Press, CentreStage, and ND Events.