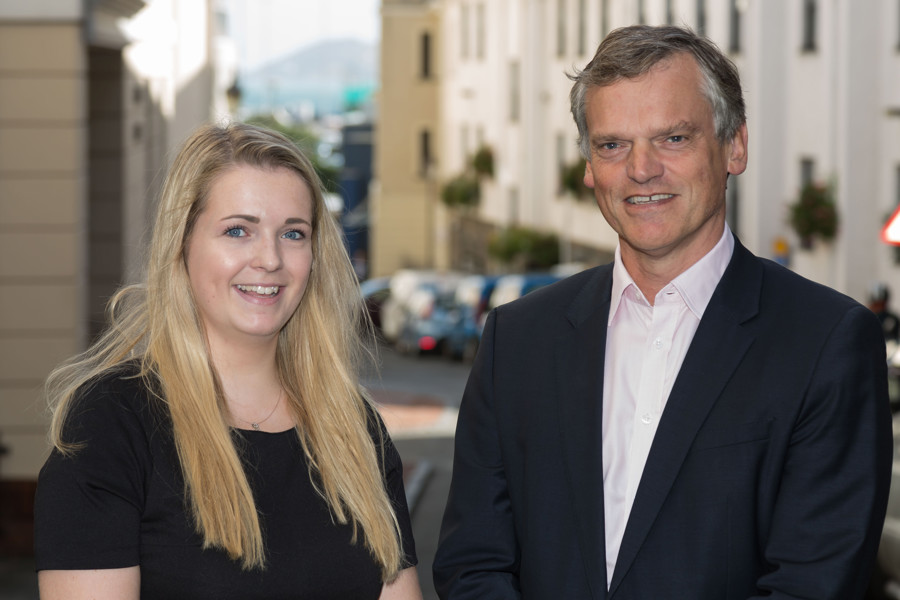 Psychology Undergraduate Awarded PraxisIFM Bursary
PraxisIFM has awarded a bursary to psychology undergraduate Matilda Ayres.
The Group launched a new bursary scheme earlier this summer with the aim of developing future leaders. It offers a 2500 annual bursary for the duration of their degree with up to six weeks of paid work guaranteed during the summer months. At the end of their degrees students could be offered a place on PraxisIFM's graduate training programme.
'PraxisIFM has experienced considerable growth in recent years both organically and through acquisitions and the success of the business relies on the expertise experience and professionalism of our people. The Group invests considerable resources in the training and professional development of its staff and we felt it was appropriate to support the development of talented individuals in Guernsey through their university studies' said PraxisIFM CEO Simon Thornton.
'We were very pleased with the quality of applicants but Matilda stood out and was a unanimous choice. She had a strong academic background and had committed herself to her studies she had taken the initiative to seek part-time work and had become a responsible and trusted employee and had clearly taken the time to research what made PraxisIFM different.'
Former Grammar School student Miss Ayres has 10 GCSEs at grades A and B and her A levels in psychology philosophy and ethics and biology have secured her a place at Liverpool University to study psychology.
She has had part-time jobs since 2013 and said she was looking forward to experiencing life in an office.
'I have never worked in an office before and so will really value the opportunity to work in a new and interesting environment. I'm not currently set on what career I want to pursue after university so gaining the experience at PraxisIFM will help me explore the different opportunities within the finance industry' she said.
'My psychology degree has a number of modules which contain transferable skills relevant to employment including communication information-gathering and numeracy. Some see the study of psychology as merely mind-reading and counselling but it is very much more than that; the skills acquired are important in everyday life particularly those learnt through social and behavioural aspects and these skills will be invaluable in the workplace. I'm honoured that PraxisIFM has chosen me as their bursary student and look forward to making them proud.'
The PraxisIFM bursary will open to applicants again in May 2018 and more information is available from recruitment@praxisifm.com