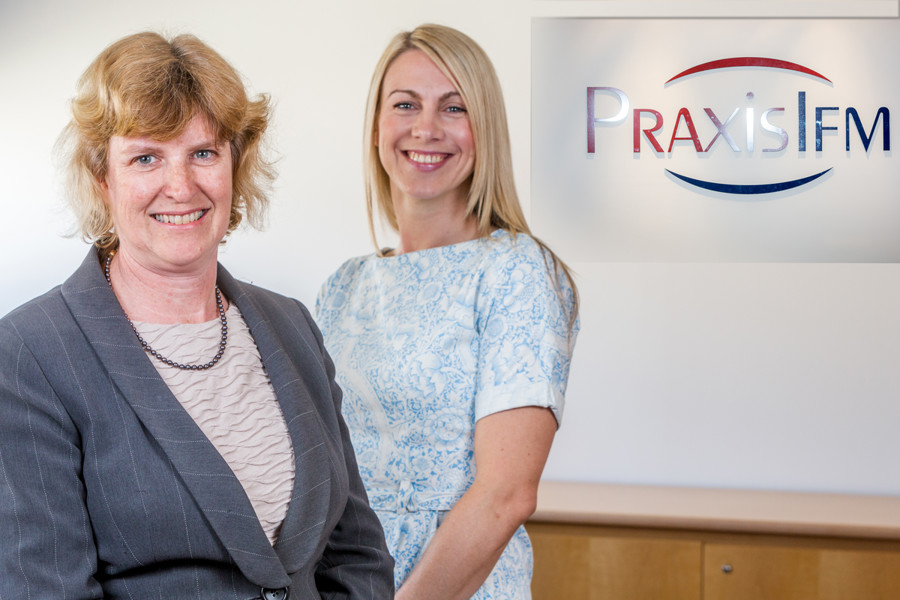 Senior Lawyer and Private Client Expert Join PraxisIFM
PraxisIFM has made two appointments to its Jersey team with Gillian Robinson joining as group legal counsel and Laura Morel as senior manager.
The company which is one of the largest independent and owner-managed financial services groups headquartered in the Channel Islands has made the appointments to strengthen its senior management team.
Advocate Robinson is a highly experienced offshore lawyer who joined from Appleby in Jersey where she was a partner in the commercial litigation group for over 12 years. Her previous experience includes working in London as an English solicitor with leading firms Herbert Smith and Slaughter and May and in Hong Kong with Baker & McKenzie.
In her new role Advocate Robinson who is a member of the English and Jersey Law Societies and STEP will work closely with the group board on all legal regulatory and compliance issues and provide advice and legal analysis to PraxisIFM's clients.
'With offices in Malta Luxembourg Geneva South Africa the UK Mauritius New Zealand Dubai Guernsey and Jersey and clients across the world it is important that PraxisIFM ensures it is compliant with the relevant legal and regulatory requirements for each of our jurisdictions' she said.
Mrs Morel has been appointed to head up one of the private client teams and will also assist with business development and staff progression. Named as one of eprivateclient's 2014 Top 35 under 35 an initiative designed to recognise young and upcoming private client advisory professionals she brings more than 10 years' experience in trust and corporate services to PraxisIFM.
'I have a particular interest in establishing charitable and philanthropic structures and the use of Jersey Foundations for these purposes and am keen for those specialisms to become an even greater part of what PraxisIFM offers its clients' she said.
Mrs Morel who represented Jersey in volleyball at this year's Island Games said PraxisIFM's independence was what appealed to her.
'It allows you to make quick decisions for your clients and to have involvement in the future direction of the business and that's not always possible with larger organisations' she said.
'Not only is PraxisIFM an independent firm of a considerable size with ambition to grow it also operates in jurisdictions which are new to me and I am looking forward to the challenge of learning more about how clients' needs differ from country to country.'