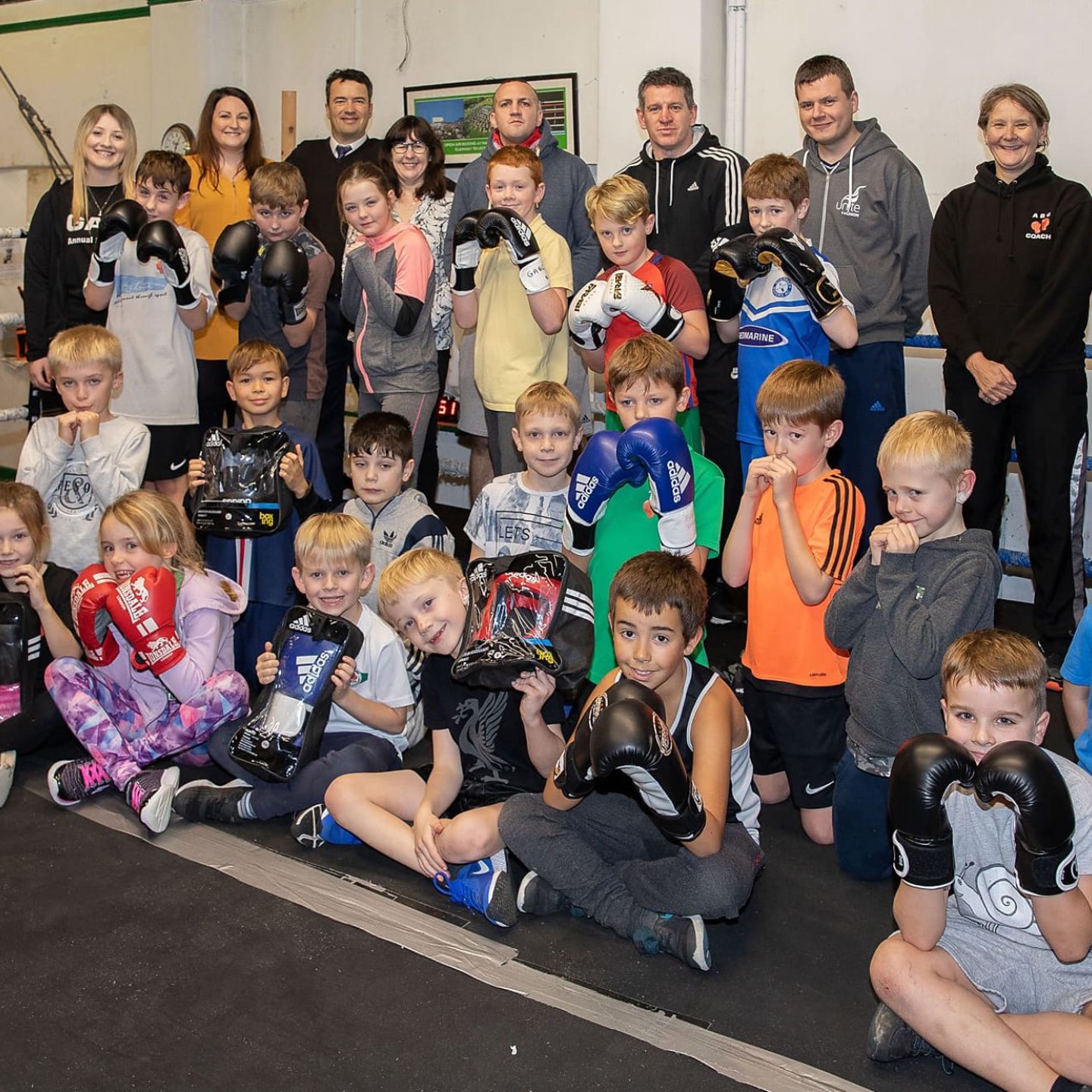 Amalgamated Boxing Club
Guernsey
MORE young people are able to attend training sessions at the Amalgamated Boxing Club thanks to a donation from PraxisIFM.
The £1,500 donation was made as part of the financial services company's charitable committee's support of island initiatives.
The funds have been split, with half being used to buy gloves and head guards and £750 has been used to create a travel fund. The club will use the travel fund to support youngsters who would otherwise be unable to attend off island training and competitions.
The Guernsey Amalgamated Boxing Club was established in 1935 and provides a safe place for people of all ages to learn and develop their boxing skills. Around 100 young people aged between seven and 17 attend weekly training sessions which are all run by volunteers.