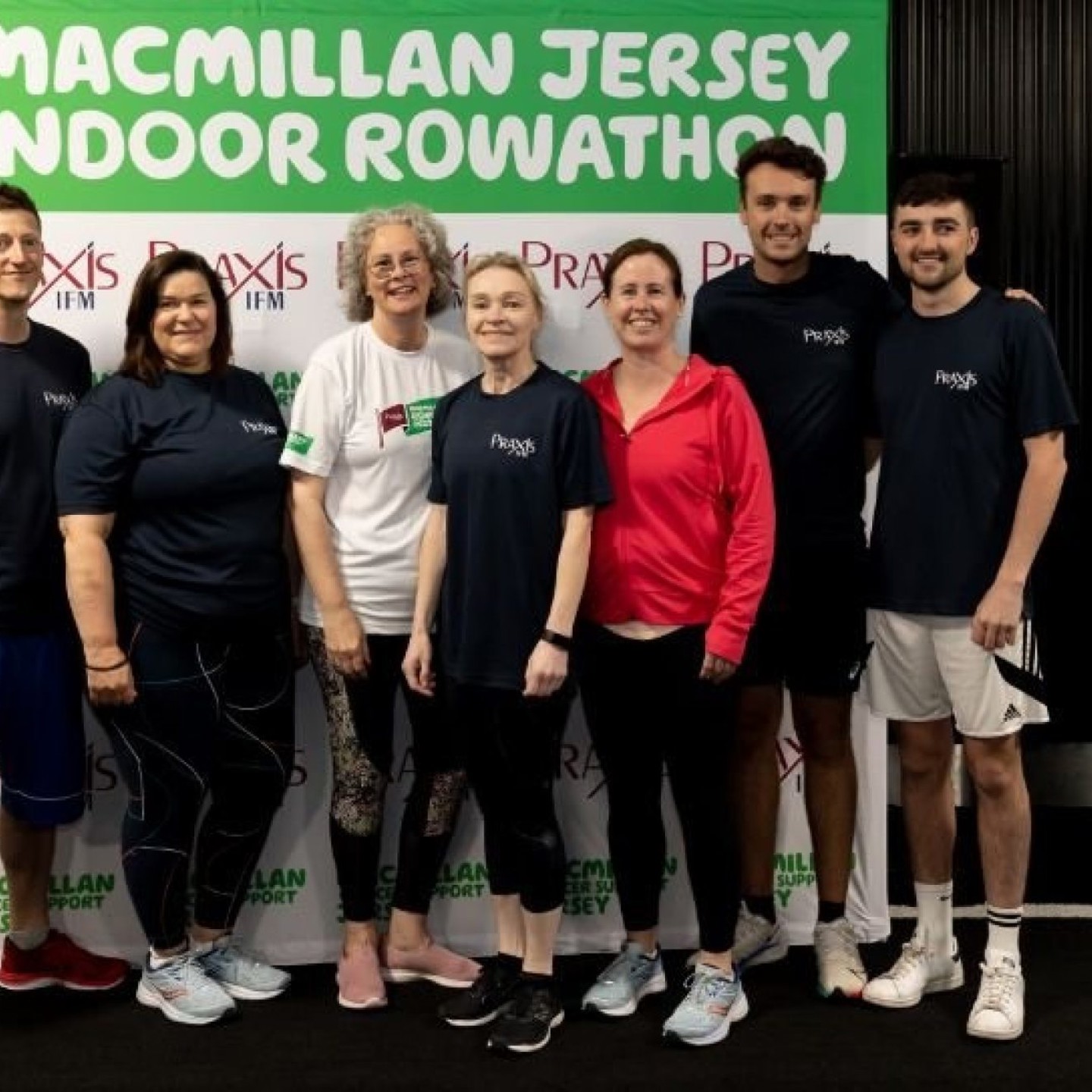 Macmillan Jersey Rowathon
Macmillan Cancer Support Jersey's annual Rowathon – where teams row 30,000 meters (equivalent rowing distance of Jersey to Sark) is hoping to raise £20,000 for the island-based charity.
Praxis is excited to be sponsoring the 2023 event, with organisers hoping to attract 50 teams of six to row on indoor rowing machines on Saturday 22 April.
It's the third Rowathon supported by Praxis – ensuring all money raised by supporters goes directly to funding the emotional, practical and wellbeing support that Macmillan Jersey offers to any islander affected by cancer.
Daniel Reynolds, Managing Director of Praxis in Jersey, said: 'We're very excited to be backing the Rowathon again this year. We love getting involved, not just from the sponsorship side of things but also getting a team together and taking part. The day is always buzzing with energy and it's great to see so many people coming out to support Macmillan and celebrate the fantastic work they do. Rally your friends, family, colleagues, gym buddies, sports team, and anyone else who can take a turn, together and enter a team to help out this brilliant charity.'