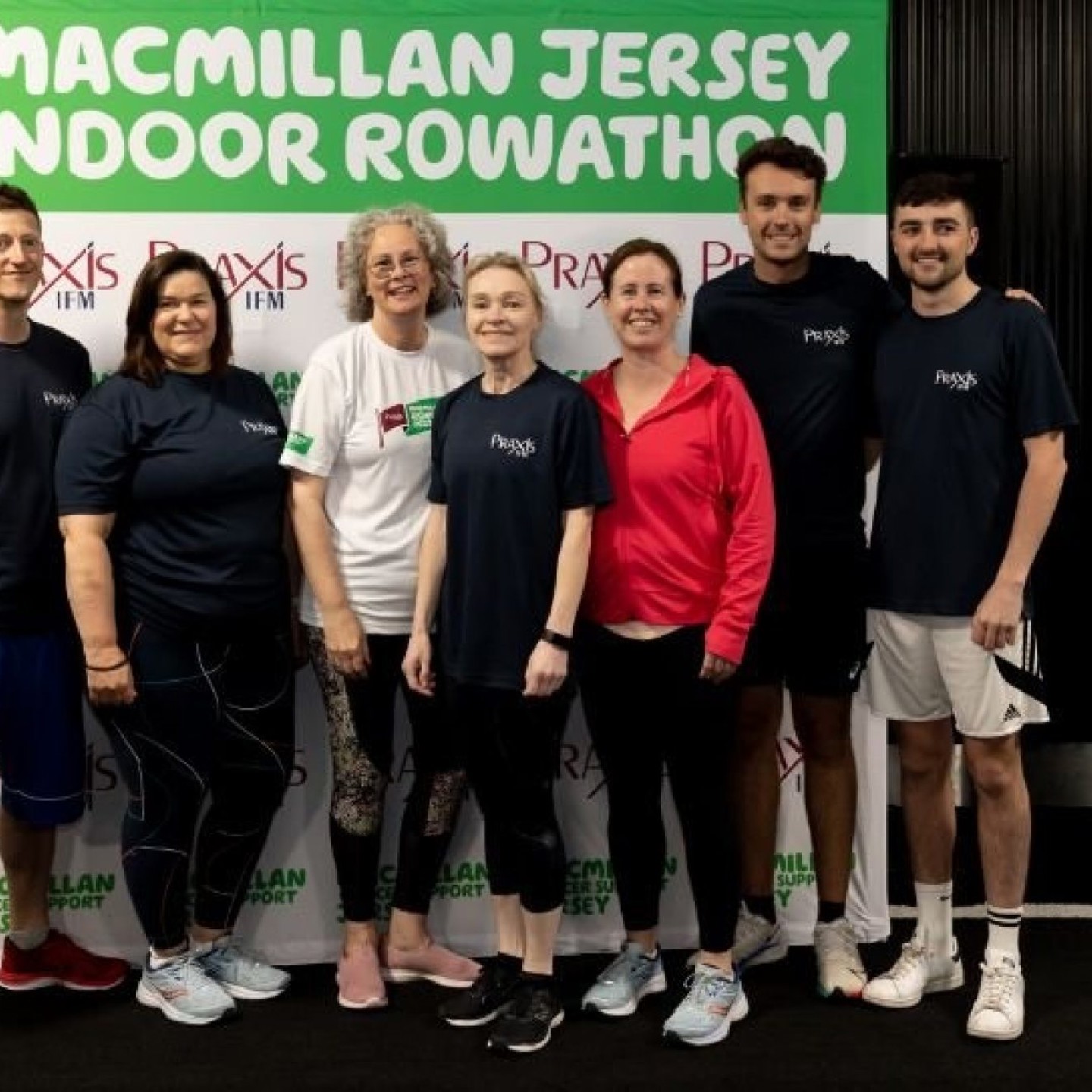 Macmillan Jersey Rowathon
Macmillan Cancer Support Jersey's annual Rowathon – where fundraisers row 30,000 meters (equivalent rowing distance of Jersey to Sark) in teams of six is hoping to raise £20,000 for the island-based charity.
Over 150 people took part in the event at Transform Together Fitness on Saturday 30 April 2022, with local radio station Channel 103 broadcasting in the morning and a local DJ ensuring spirits and heartrates were kept high in the afternoon.
The event was kindly sponsored by PraxisIFM – ensuring all money raised by supporters goes directly to funding the emotional, practical and wellbeing support that Macmillan Jersey offers to any islander affected by cancer.
Daniel Reynolds, Managing Director of PraxisIFM in Jersey, said: 'Most people will be impacted by cancer in their lifetime whether directly or through friends, family or colleagues, so it's a cause that's close to many hearts. The work Macmillan Jersey does is both invaluable to those it helps and incredibly noble. We were honoured to be involved in the Rowathon and I know our team who took part had great fun. Well done and thank you to everyone who participated or contributed to this fantastic event.'