Guernsey Literary Festival
An annual festival organised by a non-profit organisation which offers a diverse programme of events for islanders and visitors.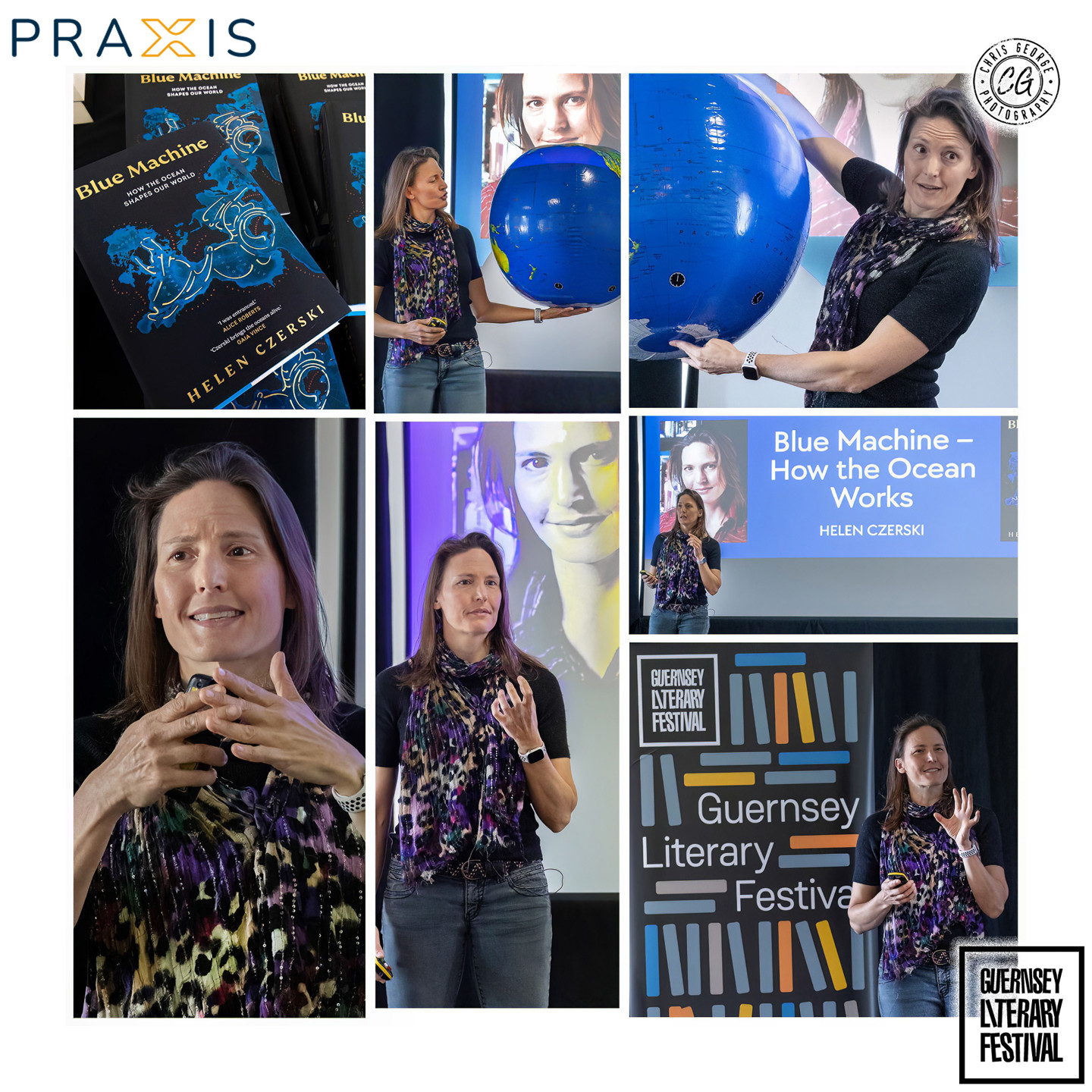 Praxis has supported the Guernsey Literary Festival since 2018.
The latest festival, in May 2023, featured physicist and author Helen Czerski as part of our theme of 'nature' this year. In her new book Blue Machine: How the Ocean Works, Helen re-calibrates our view of this defining feature of our planet, diving deep to illuminate the murky depths of the ocean engine, examining the messengers, passengers and voyagers that live in it, travel over it, and survive because of it. 
If we have any hope of understanding our planet, climate change, our own history or the challenges of the future, then we have to understand our oceans: how they work and our dependency on them.
All of Earth's ocean, from the equator to the poles, is a single engine powered by sunlight - a blue machine.
Previous speakers sponsored by Praxis include popular TV adventurer Ben Fogle, BBC The One Show and columnist for the Observer and the Guardian, Lucy Siegle, and The Guernsey Literary Festival and Potato Peel Pie Society author Annie Barrows.