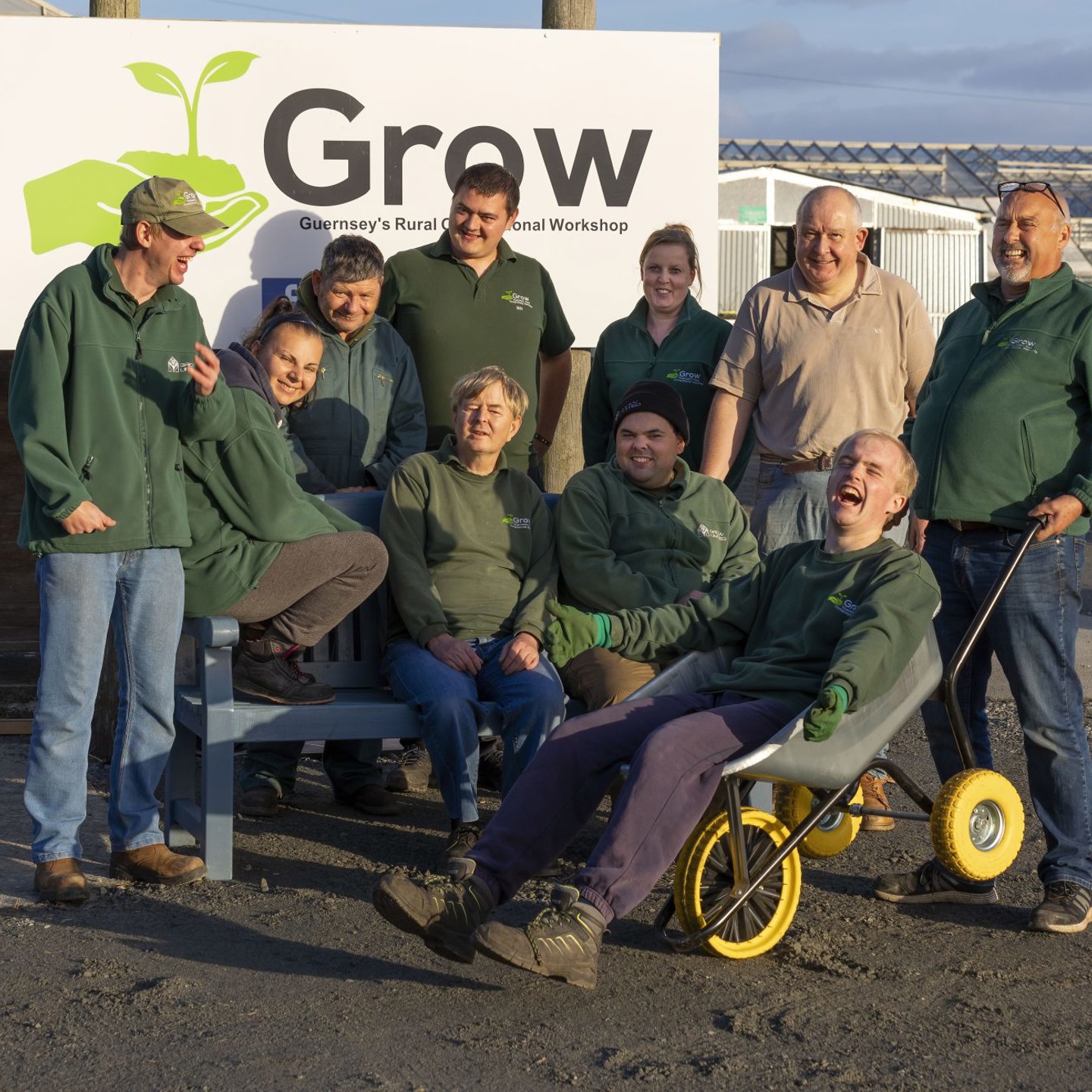 Guernsey's Rural Occupational Workshop (Grow) was founded in 1984.
The charity aims to help adults with learning disabilities and difficulties develop self-confidence and life skills; enabling them to be included and valued within a workplace and the wider community by providing employment, training and mentoring in a safe and stimulating environment.
The charity launched a redevelopment project in 2021 that, once complete, will provide on site training and mentoring in a wide range of sectors while retaining traditional horticultural tutoring. The portal frame facilities centre will include a workshop providing wood and metal working, a paint shop and craft area to manufacture a wide range of products for sale in the retail space.
Building self confidence, interpersonal and life skills will all be part of the mix and a wellness and fitness studio will help build a healthy lifestyle.
Crew will learn transferable skills in retail and hospitality in the training café which will in time be open to the public, and designed to welcome people with disabilities. Here Crew will learn to prepare and serve fresh fruit and vegetables grown on site. Expanded indoor and outdoor plant sales areas will provide skills and experience in retail as well as delivering a more significant revenue stream.
Our Guernsey team chose Grow as Charity of the Year 2022, providing not only financial support but also hands-on resource through our staff volunteering scheme.