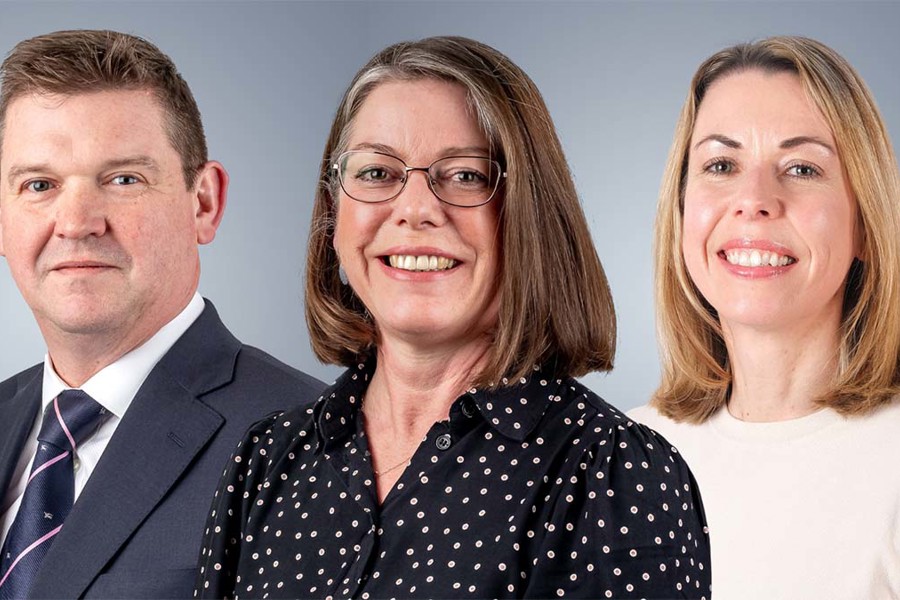 Senior appointments reflect PraxisIFM's renewed focus
PraxisIFM has appointed three experienced senior professionals to its Jersey team as part of its renewed focus on private wealth and corporate services.
Joining the business' growing Jersey office are Nathan Petty and Jo Abbott both appointed as Associate Directors in the group's Jersey Trust team and Emma Sanford appointed as Senior Manager Human Resources.
With more than 30 years' experience in the finance industry Nathan began his career working for one of the world's largest banking and investment services organisations before moving into fiduciary and corporate services. He became a member of STEP in 2005 and has experience of working with corporate funds and private clients advising on a variety of structures. Nathan will be using the extensive knowledge and expertise gained throughout his career to manage one of PraxisIFM's private wealth teams and will work closely with the Jersey board of directors to help develop the business.
Jo is a highly-skilled Trust practitioner and will lead one of the Jersey office's private client teams. Having begun a focused career in Trust on a graduate trainee programme Jo has since gained more than 25 years' experience working for a number of local trust companies which she'll be drawing on to support her team to provide the administration of a variety of structures including trust corporate and family office.
Heading up the Jersey office's HR function Emma brings strategic and operational experience in HR and learning and development to the business. Emma will work with the team to deliver high performance and organisational success by helping foster and further develop engagement and a positive culture. A Chartered Member of the CIPD Emma has an MSc in Human Resources Management graduating with a distinction. She is also a qualified Change Practitioner and is a verified assessor for occupational ability and personality tests.
Daniel Reynolds Managing Director of PraxisIFM Trust in Jersey said: ''We have now entered our 50th year of business on the Island with a renewed energy and focus on private wealth and corporate services. Nathan and Jo's appointments are a reflection of that and I know as experienced professionals they will both be instrumental in moving our Jersey business forward in this direction. As our team grows so does the support needed from our HR department. Emma is a wonderful addition whose expertise and management skills will ensure we can continue to deliver exceptional client service by retaining and recruiting the best people. I am delighted to welcome all three to the team.'