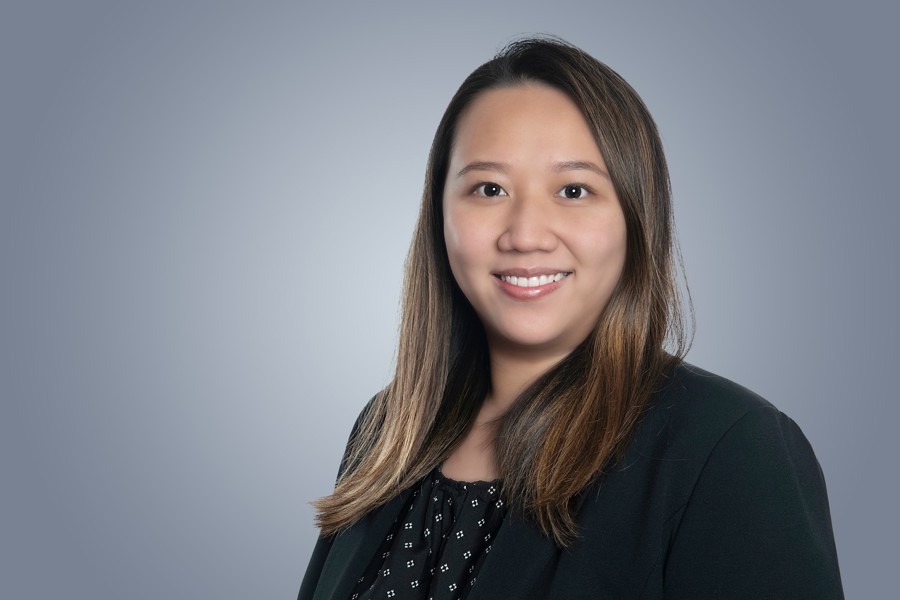 The Hong Kong connection - meet PraxisIFM's Virginia Lee
Virginia Lee joined the PraxisIFM Hong Kong Trust team as part of the Group's acquisition of Nerine Fiduciaries in 2019.
She is now an Assistant Trust Manager based in our London office having relocated from Hong Kong earlier this year. We caught up with her to find out how she is settling into her new life in the UK and how her specialist knowledge and experience of the Asian Private Client sector is making a difference to her role in London.
Virginia you've lived in Hong Kong your whole life what was your experience of moving halfway across the world to live and work?
Where do I even begin? I had never lived or studied abroad before so I did not take it lightly when I decided to move but I am very lucky and grateful to have the full support from my family and the PraxisIFM Group. Moving during a global pandemic was even more challenging my flight to London was even cancelled last minute and most importantly the uncertainty on when I will be able to see my family again due to global travel restrictions was at the front of my mind. That said I have been loving my London life! As someone who grew up in a busy city I find that London and Hong Kong actually have a lot of similarities so it has been easier than I imagined to adopt the lifestyle and working cultures here.
How did PraxisIFM support you with your career direction and relocation?
I was actually a teaching assistant in a primary school in Hong Kong before I took a change of career path and joined the Group in early 2015 as a receptionist. Shortly after that the senior management approached me and asked if I wanted to take on a more client facing role and offered me the resources to complete my STEP qualification. I thought it would be a good opportunity and my career has developed significantly since then!
When I approached my Directors about relocating they have all been very supportive and started the conversation with the London office to find a way to keep me within the Group and I am very grateful to be offered the position especially with the general uncertainty during the pandemic.
Did you experience any challenges relocating and starting work in your new office during the pandemic?
Luckily when I started work officially in the London office in June London was no longer on full lockdown so I have been able to come into the office regularly. I personally enjoy being in the office rather than working from home as it is a great chance for me to get familiar with the new environment and to meet my London colleagues.
I would be lying if I say there are no challenges at all! There is definitely a lot of adjusting to do in a new office after working in Asia for years. In Asia everything seems to be in a rush because of the more intense working culture so I have had to adjust my pace of working a little and just take a breath in between work which is a good thing. I am very fortunate that all my London colleagues are very friendly and are always happy to share their local tips with me.
What is it like working with Asian clients when you are based in London and how do you navigate any challenges?
Even though I have relocated to London my daily role is still to mainly handle client matters for the Hong Kong office so I work with a lot of Asia based clients. Perhaps surprisingly the time difference has worked in my favour given that I can continue to provide assistance to my clients even when the Hong Kong office has finished for the day. In addition some of the families I work with have second or even third generations located all over the world - so me being in London has made it easier to keep in touch with them. The only downside is that it has made it more challenging to keep in touch with my Hong Kong team however to make it more seamless we now have a daily trust team admin call to catch up and also a big office call every two weeks so that we can all update each other on the matters that we are working on.
In addition being multi-lingual (I speak Cantonese Mandarin and English) has given me some advantages. Some of my introducers in Hong Kong/Singapore have Chinese speaking clients based in the UK or Europe so this offers them some comfort that if they require our services I could be at their disposal on the ground. I have also met some investment managers and lawyers in London who focus on the Asian market so there is definitely some potential business growth that I will be focusing on for PraxisIFM.
Please note that this article is intended to provide a general overview of the matters to which it relates. It is not intended as professional advice and should not be relied upon as such. Any engagement in respect of our professional services is subject to our standard terms and conditions of business and the provision of all necessary due diligence. © Praxis 2023