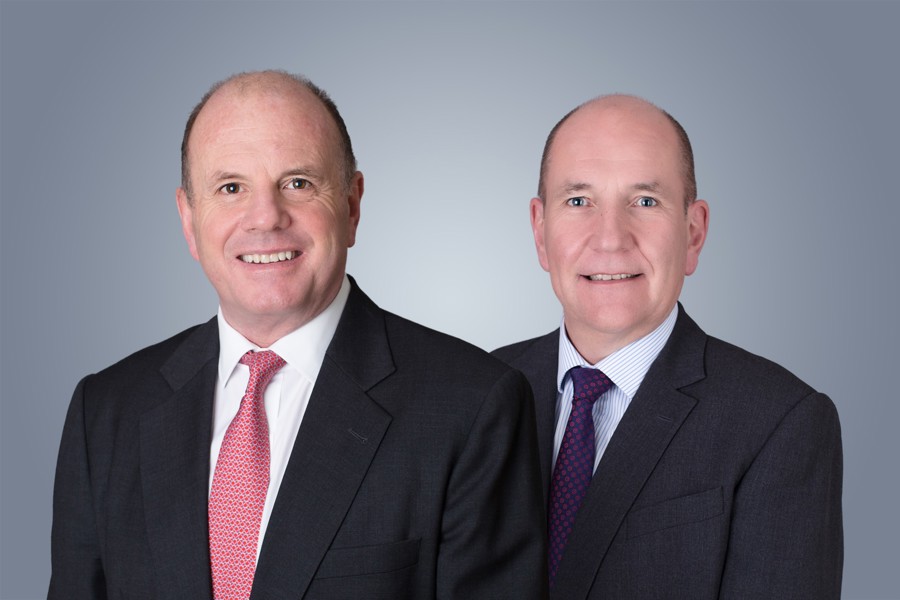 2020 Annual Results
The Praxis Group has reported a 7% increase in revenue to £60.5m (2019: £56.3m).
In its Annual Results for the year ended 30 April 2020 the financial services group acknowledged the challenges of a difficult 12-month period and outlined the actions taken to refocus the business. The key points from the financial period are:
Continuing revenue growth of 7% (2019: 45%)
Delivered gross margin on continuing operations of 51% (2019: 54.1%)
Net loss (£2.7m) (2019: profit £9.7m)
Underlying EBITDA of £11.5m (2019: £11.8m)
50% of Group owned by staff
Disposed of InAdmin RiskCo Group (IARG)
Chairman Andrew Haining said that a combination of factors had contributed to a difficult year for the Group including the impact of COVID-19 during the final quarter and recognition that changes to the Group's acquisition strategy and organisational structure needed to be made.
Mr Haining said that the Group had recognised that some difficult decisions were necessary and had moved quickly to refocus on its core business strengths. 'This strategy has come at a cost but we believe it is a cost that will produce a more efficient and robust business one that is fully equipped to adapt and grow in the coming years.
'This year extraordinary challenging times have revealed the true calibre and quality of the people who make up the Group' Mr Haining added.
'At every level across our globally expanding business everyone has stepped up to rethink reorganise and create a more efficient more flexible and ultimately more resilient operation.'
The Group continues to generate good organic revenue growth and is making good progress on reducing its cost base with a number of changes implemented by the new senior management team in the fourth quarter.
Chief Executive Officer Rob Fearis who took up the role in February said the new executive team is confident that actions taken to increase efficiencies will bring about positive and consistent change in future Group performance.
'As our brand grows on the global stage it is vital that we present a unified and consistent shop window to the market' he said. 'This presentation has to be driven by us becoming a single global team fully integrated at every level. The pursuit of this is well under way and will continue at pace.'
Andrew Haining and Iain Stokes have decided to stand down as Chairman and Director respectively. Mr Haining will retire from his position when a successor has been appointed it is envisaged that this process will be concluded by 30 April 2021. Mr Stokes' retirement date is yet to be confirmed.
Listed on The International Stock Exchange the Group employed nearly 500 people across 17 locations at the end of the financial year with 76% of management invested in the business and 50% of the Group owned by staff.
DIVISIONAL REVIEW
The Group's three divisions Private Client & Corporate Funds and Pensions - have delivered consistently strong performance and continue to do so. Mr Fearis acknowledged in the report that it is the start-ups and acquired businesses that require specific attention going forward. 'They need to be integrated and equipped to perform more efficiently in order to generate performance more in line with expectations' said Mr Fearis. 'This process is well in hand and accelerating. In particular our acquired businesses are now fully aligning with our universal operating practices creating greater synergies.'
New business development continues to deliver strong organic growth across all of divisions underpinned by Praxis' continuing ability to generate a healthy new business pipeline that continues to grow despite the challenges faced with COVID-19.
Private Client & Corporate
Private Client & Corporate remains the largest division in the Group and accounts for 75% (2019: 74%) of Group revenue. The division generated revenue of £45.2m (2019: £41.9m) during the year and delivered gross profit of £24.2m (2019: £24.2m).
There are several key focus areas for the division including the growing End of Service Gratuity scheme business in the Middle East and the role of Hong Kong and BVI in servicing clients who are investing into and out of China and the wider Asian region. London's pre-eminence for wealth structuring and advisory services also represents a significant opportunity for the Group.
Operationally the Group is supporting these growth initiatives by continuing to enhance its core software platform and technology suite driving greater efficiency in its service delivery and relationship handling processes. The aim is to continue to deliver the highest levels of service coupled with a truly efficient and world class operational platform.
Funds
The Funds division accounts for 18% (2019: 17%) of Group revenue and generated revenue of £11.1m (2019: £9.6m) during the year. The division delivered gross profit of £4.6m (2019: £4.0m).
Organic growth has been achieved through existing client referrals and a strong network of introducers and partners putting us forward for new opportunities driven by the quality of client experience and the ability to deliver bespoke services. New markets are being developed including those in Jersey Abu Dhabi and Cayman Islands.
The Funds division is seeing some growth in London driven by the removal of some Brexit uncertainty which looks set to continue. The strategic focus on the growth of the new offices remains along with the offering of new products and new ways of doing business. Further expansion into new jurisdictions will also propel the division's continued growth.
Pensions
The Pensions division accounts for 6% (2019: 6%) of Group Revenue and generated revenue of £3.4m (2019: £3.4m) during the year. The division delivered gross profit of £2.4m (2019: £1.8m).
The past year has seen Guernsey and Malta introduce far reaching changes to their pension regulatory regimes. In Guernsey's case this started with the introduction of the most fundamental changes to pension legislation in a generation. The introduction of the 2020 Pension Rules brought a very welcome sense of stability. Ultimately the division's long established transparent and diligent client working practices meant there was minimal impact.
COVID-19 prompted many clients and potential clients to focus on their personal affairs and this led to a noticeable increase in enquires and new business. With continuing uncertainty over the UK's relationship with the European Union there are many UK expatriates and Europeans returning to their home nations. UK pension transfers resulting from this repatriation continue unabated. In advance of possible regulatory changes in this area we entered the UK SIPP market via a strategic partnership. This new service will ensure we can continue to look after UK pension clients in the years ahead.
The full Annual Results can be viewed in Investor Relations.